BOSCH Dishwasher 13 Set Digital Screen Stainless Germany – SMS46II10Q Highlights
Our ActiveWater 60 in A++: Especially good for the environment and your budget, thanks to very high energy efficiency.
Energy efficiency class A++: rinses very efficiently.
SuperSilence: exceptionally quiet operation at only 44 dB.
HygienePlus option: rinsing with higher temperatures for highest hygienic performance.
VarioFlex basket system and VarioDrawer: Great loading capacity and more room.
Multiple water protection: for optimum security against flooding.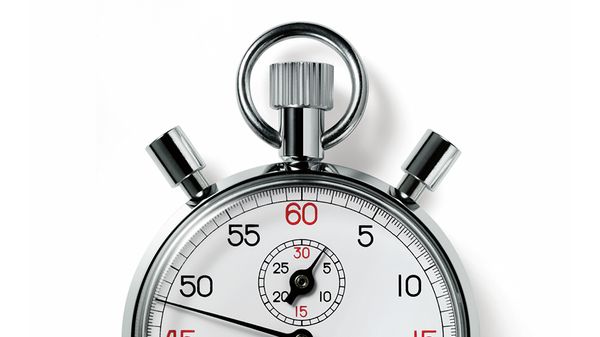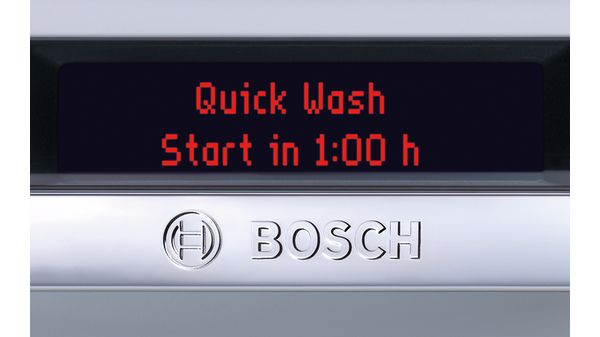 Easy pre-select programme start for the desired start time.
With the time delay function you can pre-select the programme for the desired start time. This allows you to handle your appliance conveniently, at any time during the day, during work hours or at night. After the start of the programme a display indicates the precise remaining time.
LoadSensor automatically saves water and energy for fewer dishes.
Not all washing loads are the same, so why should each cycle automatically use the same amount of water? The LoadSensor feature uses a rotary speed sensor to detect the load weight and water level, so that only the required amount of water is used. For example, smaller loads require less water for rinsing, so less water is added, whereas full loads are given more water for optimal soaking. A feature that delivers perfect results while saving you water and electricity? Now that's smart.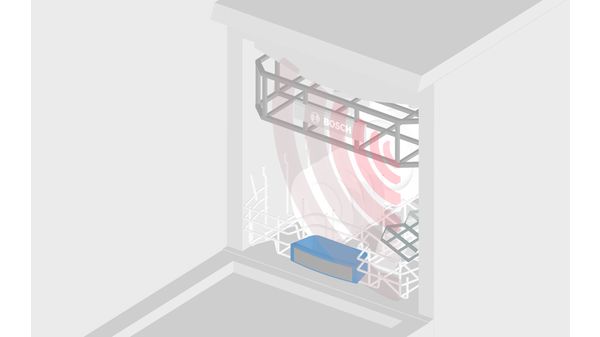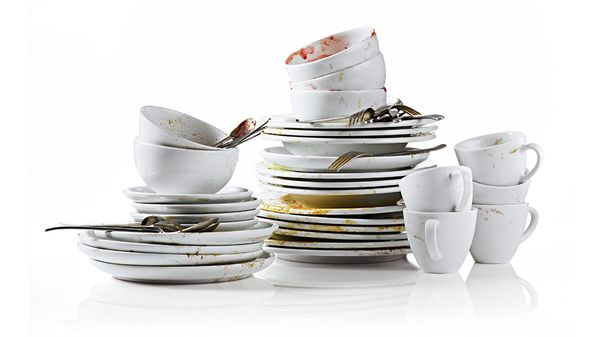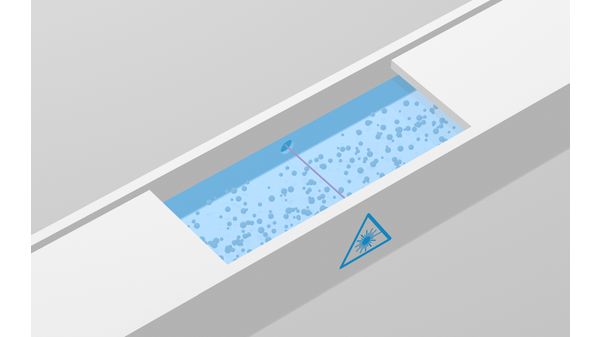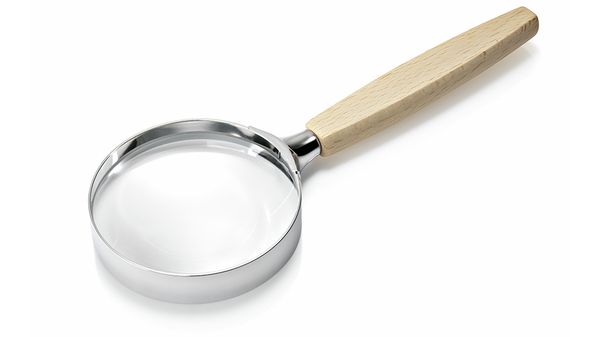 AquaSensor: stain detection for brilliantly clean dishes.
The AquaSensor regulates the water usage depending on the type and degree of soiling, using light beams to manage the rinse. Depending on remaining food particles, grease or detergent residues in the rinse, the rinsing process is assessed to evaluate whether it needs to be continued.
HygienePlus option: Rinsing with higher temperatures for highest hygienic performance.
HygienePlus is a new option that can be activated in many programmes, and guarantees maximum hygiene thanks to antibacterial cleaning. This effect is achieved by a higher temperature level of up to 70°C during rinsing, sustained for approximately 10 minutes. HygienePlus is therefore ideal for people with high hygiene standards, for instance in households with small children or allergy sufferers.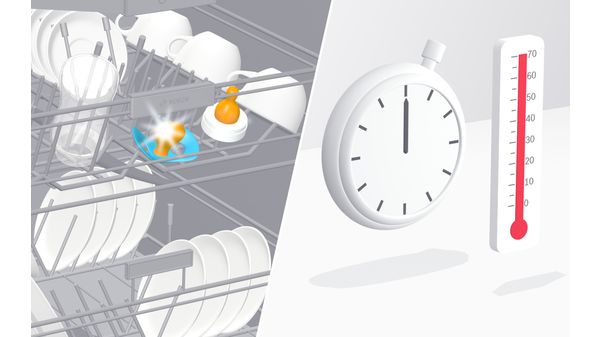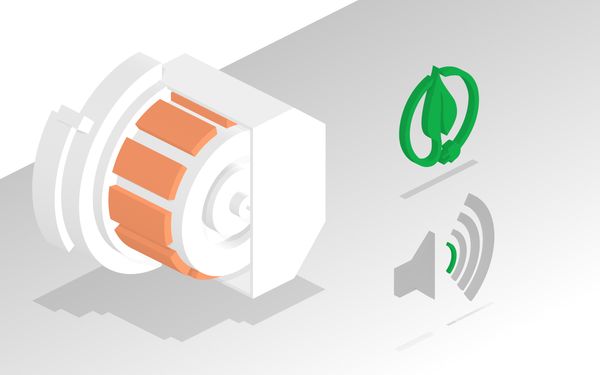 EcoSilence DriveTM: powerful, durable, quiet and efficient.
To increase our cleaning efficiency we have developed the economical EcoSilence DriveTM. It is exceptionally quiet, efficient and guarantees low electricity consumption. The EcoSilence DriveTM works without brushes is ultra silenct and top results are automatically guaranteed.
Less water, less energy, better performance.
Bosch's innovative ActiveWater technology maximises efficiency to produce outstanding results whilst protecting the environment. With carefully targeted water distribution, improved filter technology, faster heating and increased pump output for more water circulation, ActiveWater dishwashers give superb results.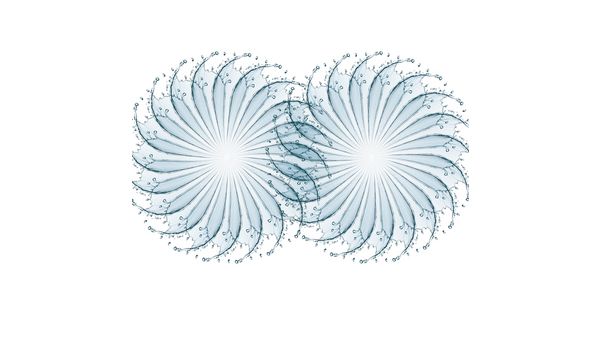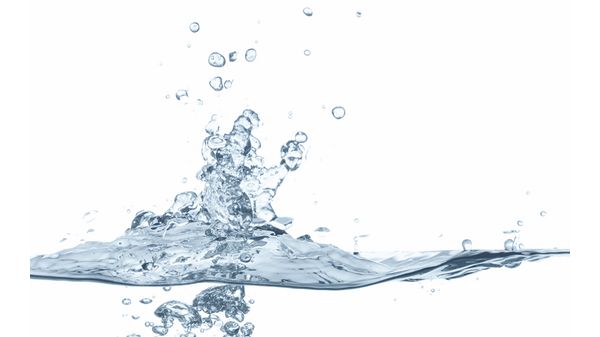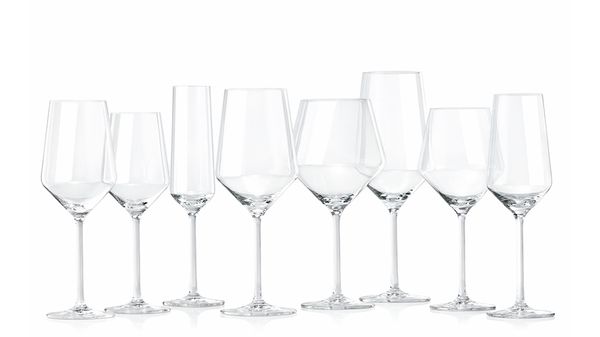 Glass protection technology for extra gentle handling for your delicate glasses.
It might surprise you to know that the type of water you clean with has a big impact on your glassware and delicate ceramics. Because soft water causes glass corrosion, Bosch dishwashers with Glass Protection Technology constantly regulate the degree of hardness to ensure that valuable glasses and delicate china are always washed with special care. Proper care for your delicate wares without lifting a finger.
Automatic programmes ensure automatically the best cleaning performance.
Water usage, water temperature and rinse time are adjusted exactly to suit the level of soiling. This provides best results while saving water and energy.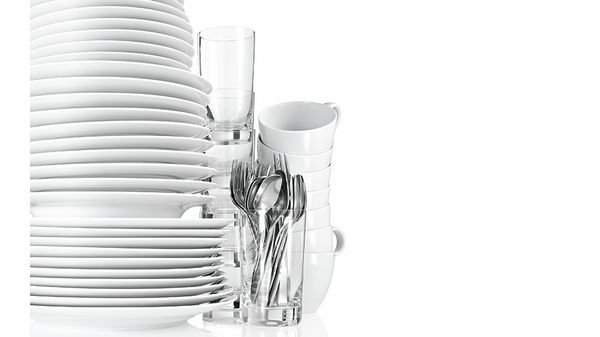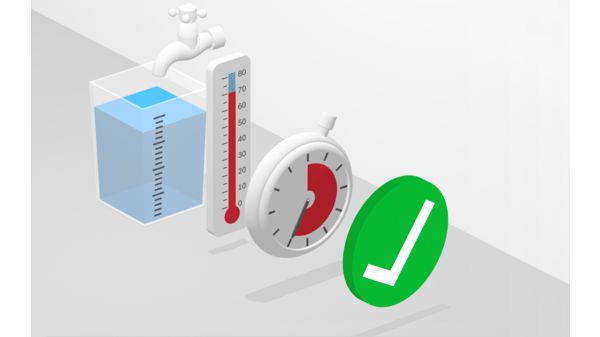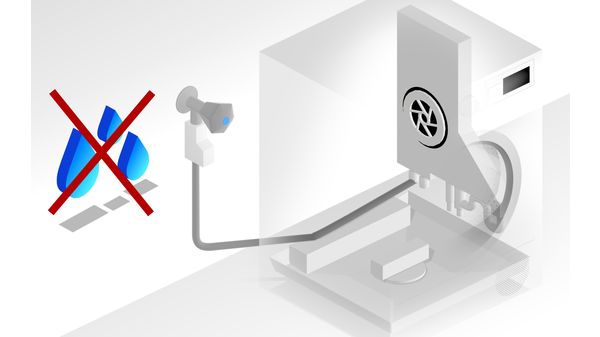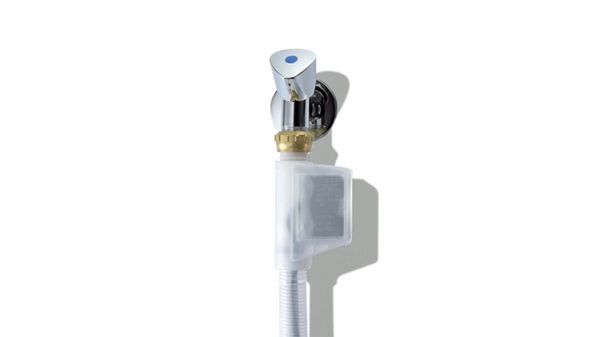 AquaStop with 100% lifetime guarantee against water damage.
Machine malfunctions always seem to occur at the most inconvenient times, costing you both money and precious time. Our dishwashers with the AquaStop System consists of a special double-walled feed hose, a safety valve and a floor tank with float switch that provide protection against water damage. Get perfect results you can rely on, day after day.
DosageAssist ensures optimum results thanks to effective dissovlving of the cleaner tab.
The DosageAssist ensures optimal cleaning results and a quieter wash. The detergent drops out the detergent dispenser and into a special tray on the top basket where it gets completely dissolved.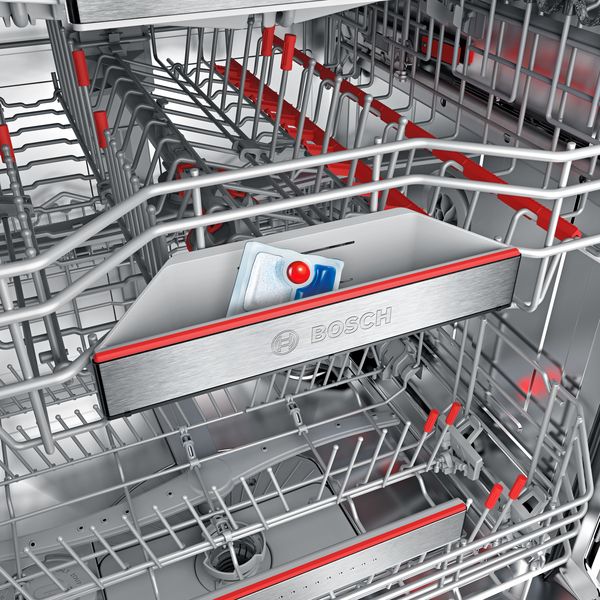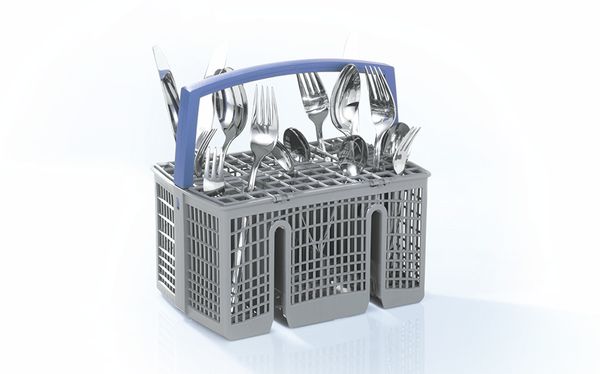 Vario basket is easily placeable in the lower basket.
The Vario basket can be easily placed in the lower basket and provides addional storage space for cutlery. It is included as a standard in all ActiveWater models without VarioDrawer.
SuperSilence: exceptionally quiet operation at only 40-45 dB.
The electronically operated engine and many noise reduction measures, secure the exceptionally quiet operation of our SuperSilence dishwashers. Advantageous for eat-in kitchen or open areas.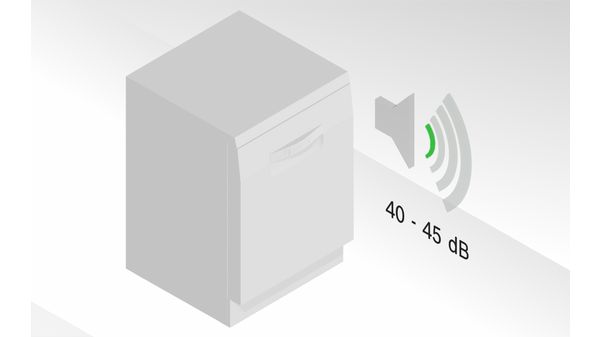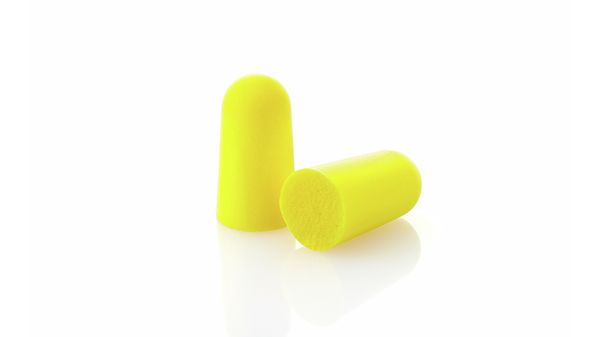 Height-adjustable up to 5 cm at 3 levels even with a fully loaded top basket
Thanks to the triple Rackmatic system, the height of the top basket can easily be adjusted by up to 5 cm. And you can do this when it's fully loaded. That means even more adjustment options and thus maximum flexibility.