Meet the New Elegance of Art
The wear-resistant sapphire watch dial pairs seamlessly with the titanium frame for a lightweight and solid design. The glossy and skin-friendly ceramic back ensures a comfortable wearing. With sophisticated craftsmanship, HUAWEI WATCH GT 2 Pro reveals a refined taste with perfect balance of art and technology.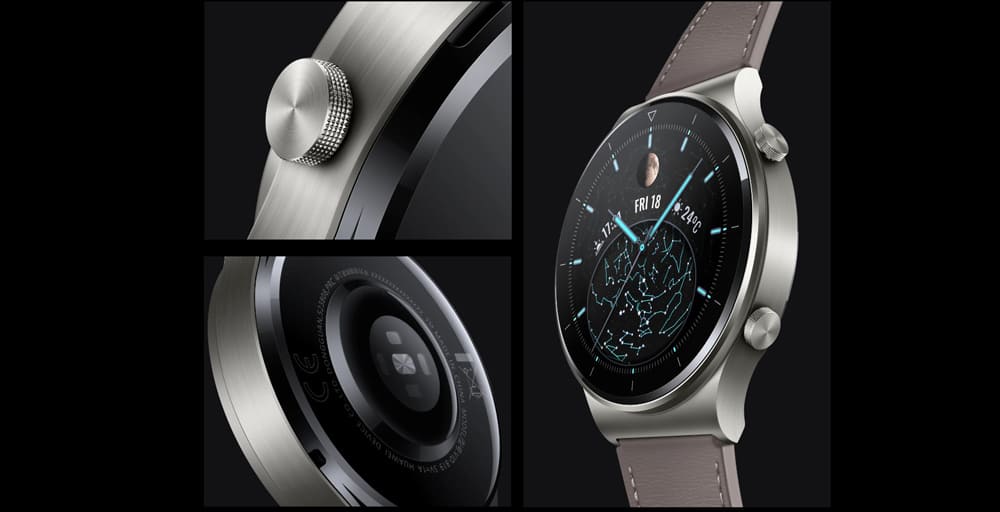 Enjoy the Secrets of Nature
Raise your wrist, you can know the times for sunrise, sunset, moonrise and moonset, then prepare for outdoor adventures. More than that, the 8 types of moon phases such as new moon, full moon, first quarter moon, etc. and tides allow you to observe the sky and enjoy the romance of watching time passing-by.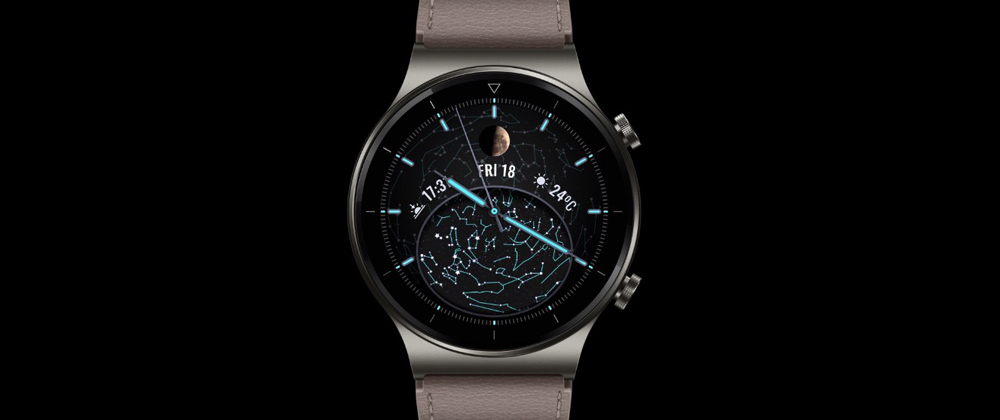 Designed for Your Style
Select the watch face with over 200+ choices, so it can always match your style of the day. Get infinite fun from the dynamic watch faces, or read real-time data directly with the functional watch face.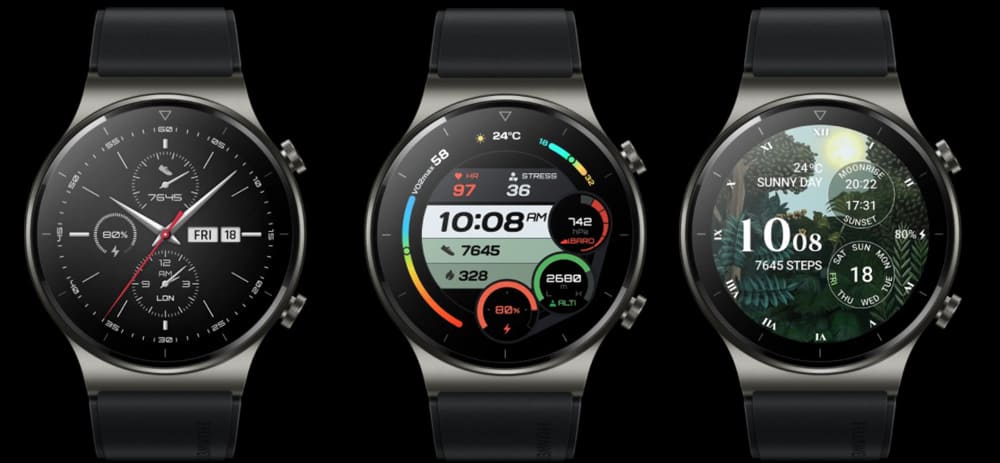 100+ Workout Modes
Supporting precise data tracking for 100+ workout modes, such as climbing, outdoor running, rowing, surfing, tennis, etc., the smart watch helps track all the way you move. Moreover, there are more than 10 running courses with throughout voice guidance to give you more suggestions for better training.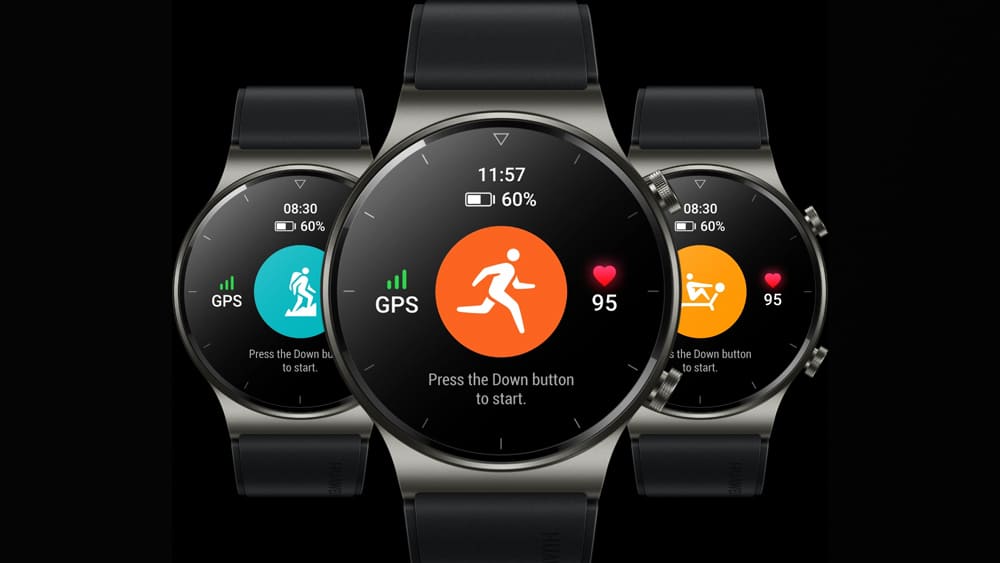 One More Navigator to Lead You Back
The Route Back feature records your travel route and uses GPS for more accurate position-marking. When GPS signal is too weak, it sends out alerts. Under this circumstance, you can still use the recorded travel route to real-time checking and find your way back.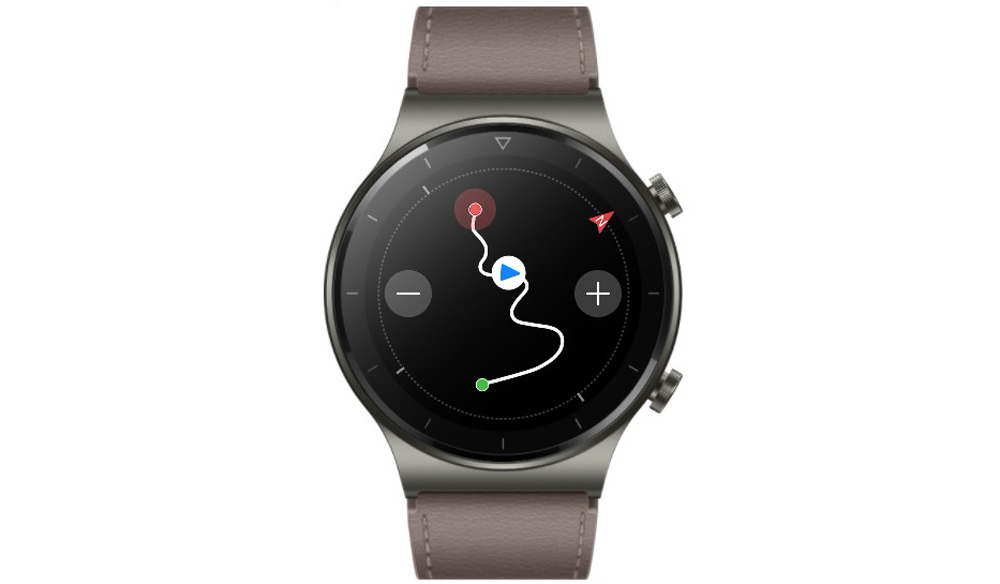 Oxygen Saturation Detection
Blood oxygen saturation (SpO2) is one of the important vital signs that can reflect the oxygen supply of the body. HUAWEI WATCH GT 2 Pro automatically provides 24-hour SpO2 level detection no matter when you are working, exercising or sleeping, which carefully protecting your health around the clock.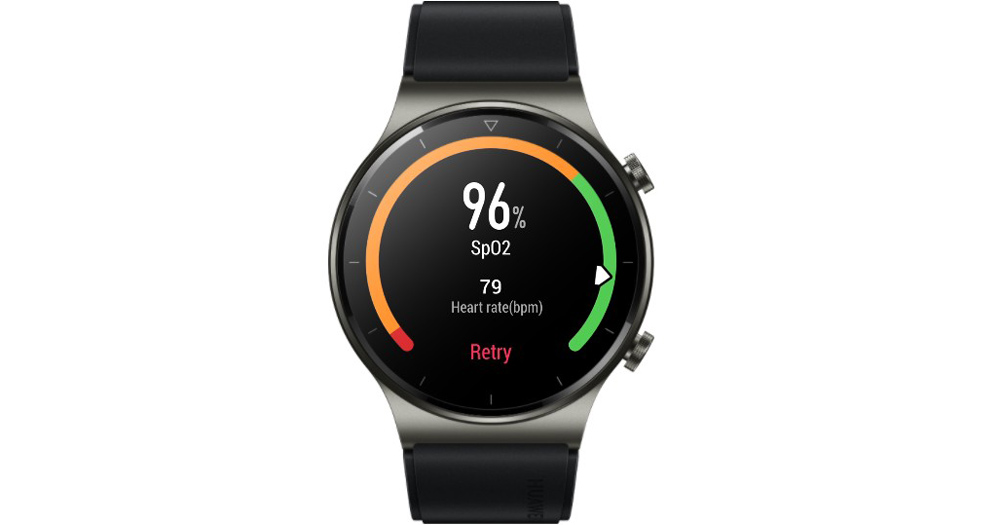 Scientific Sleep Monitoring
With HUAWEI TruSleep™ 2.0, your HUAWEI WATCH GT 2 Pro can scientifically track and diagnose 6 common types of sleep issues while providing suggestions for better rest. And, while you sleep, the watch monitors your heart rate, analyses your breathing and awards a score on your overall sleep quality.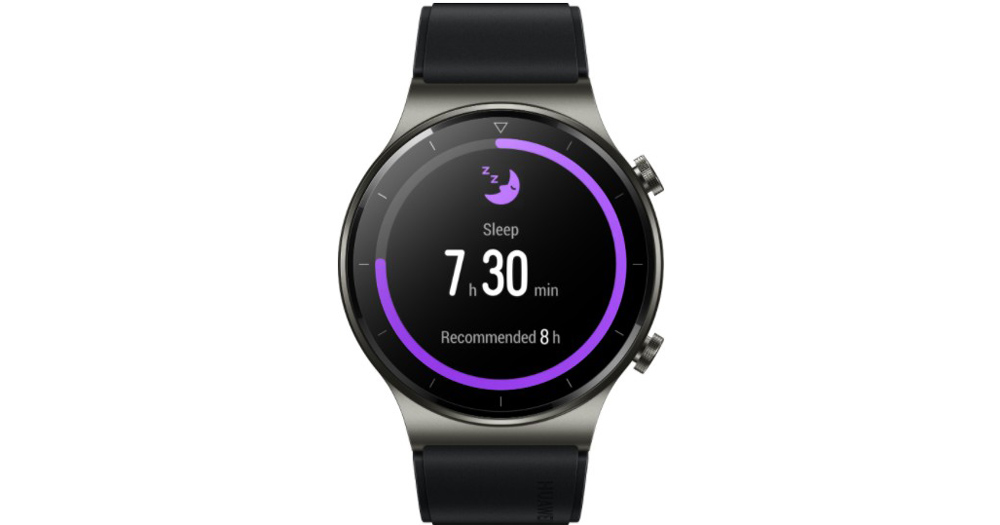 24-Hour Heart Rate Detecting
HUAWEI TruSeen™ 4.0+ monitors your heart rate accurately and provides intelligent reminders if your heart rate goes above or below normal levels. No matter during workouts or sleeping, the watch will timely detect your heart rate to provide you with all-day protection.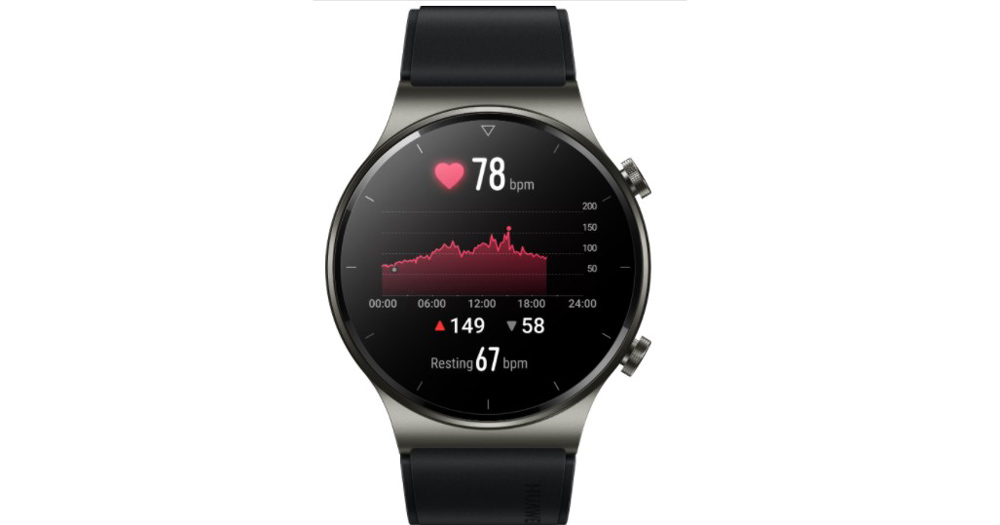 Wireless Charging, Efficient Life
With 5 minutes of wireless quick charge, you can use HUAWEI WATCH GT 2 Pro for 10 hours. It also supports reverse charging from your phone8 when there is lack of chargers. When fully charged, it can last for 14 days for typical use situations and 8 days for heavy use scenes.