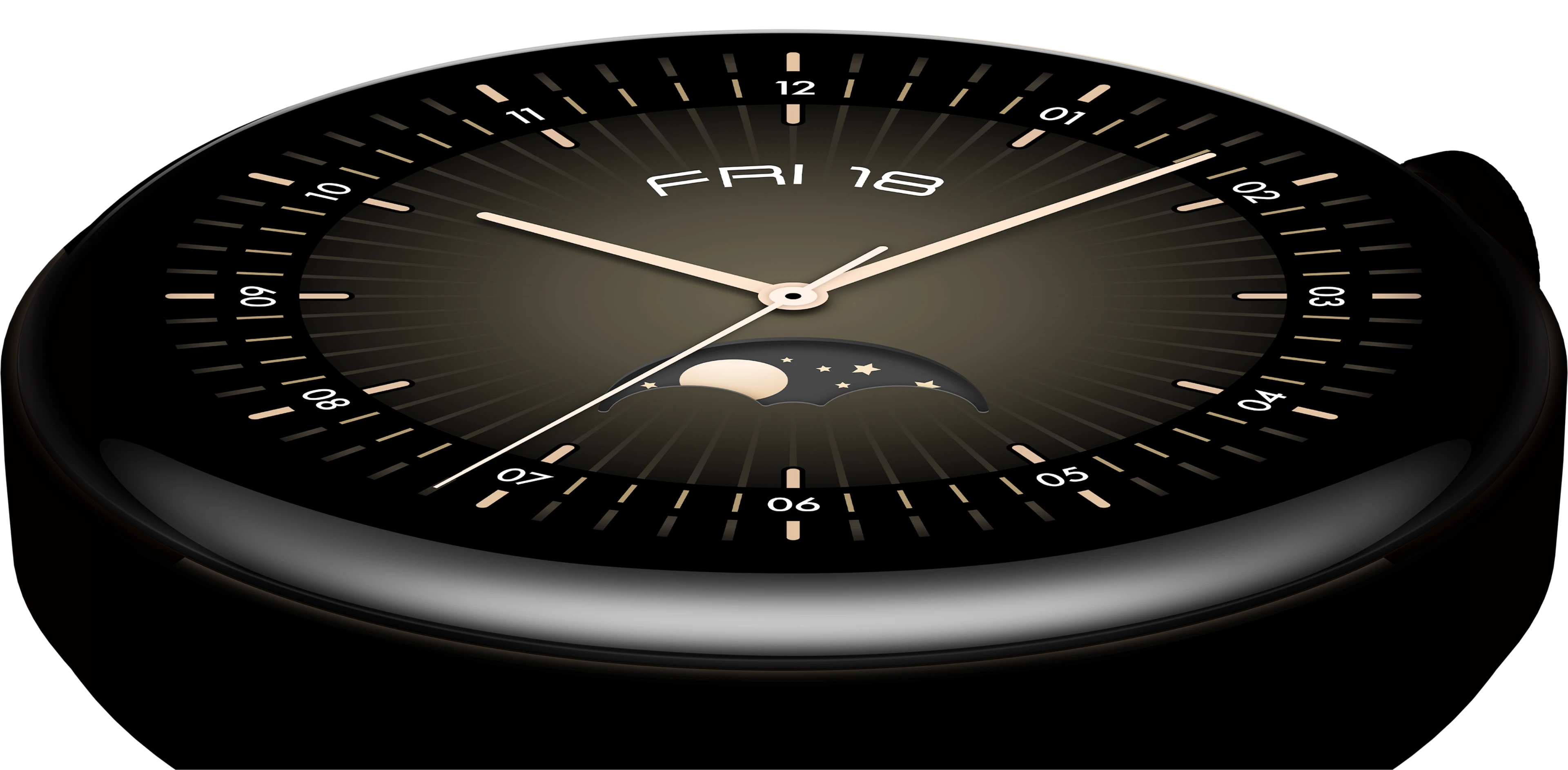 6 Things to Love
Durable Battery Life, Wireless Charging
HUAWEI WATCH GT 3 46 mm 14-day
battery life for typical usage 8-day for heavy usage1
HUAWEI WATCH GT 3 42 mm 7-day
battery life for typical usage 4-day for heavy usage1
Bluetooth Calling
Personal AI Running Coach
100+Workout Modes
All-day SpO2 Monitoring2
Accurate Heart Rate Monitoring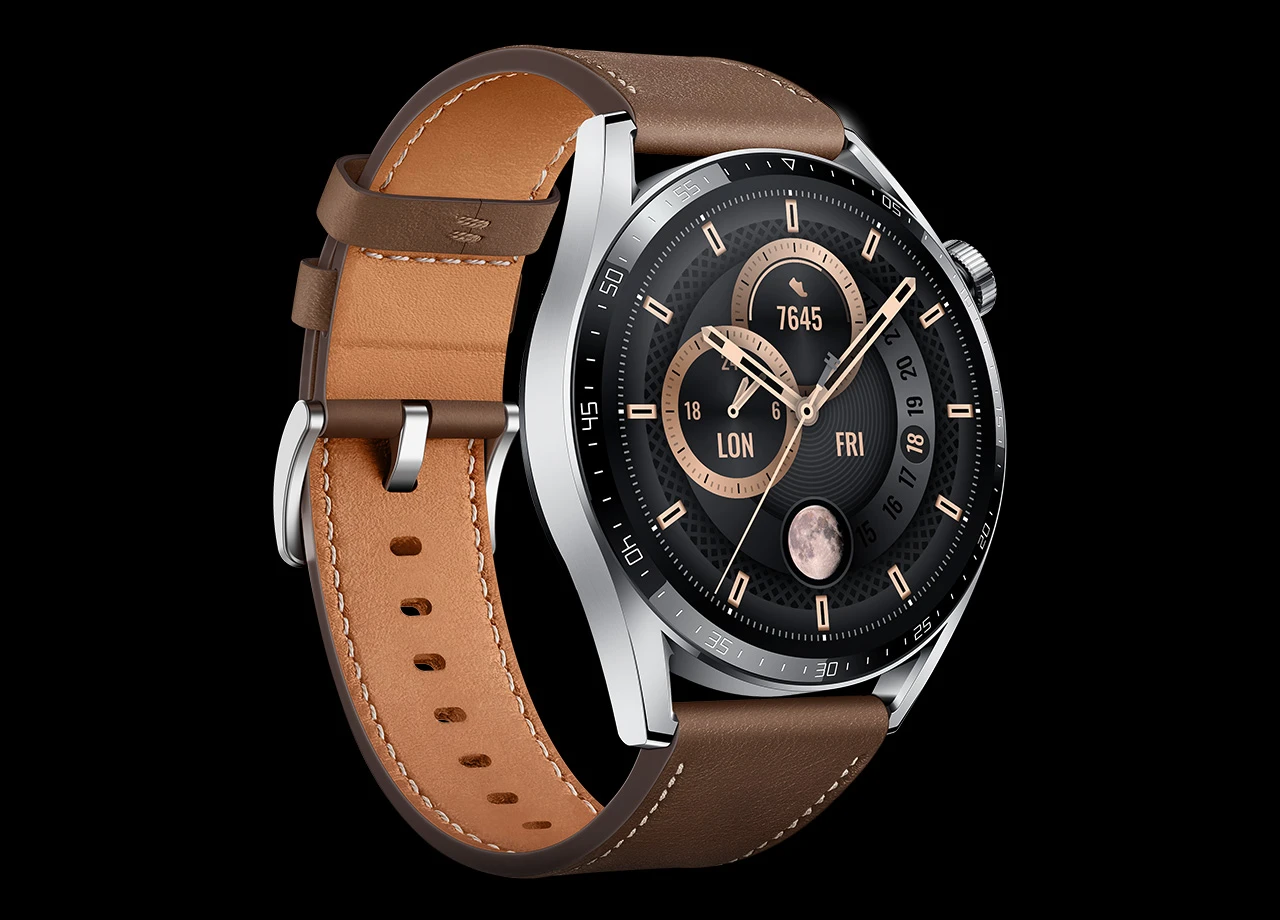 HUAWEI Watch GT 3 strap
HUAWEI WATCH GT 3 46 mm
1.43 inches3
466*466 pixels AMOLED Colour Screen
11 mm case thickness3, approx. 42.6 g (without strap)
22 mm strap width
HUAWEI Watch GT 3 inch
1.32 inches AMOLED Colour Screen
HUAWEI Watch GT 3 Case
10.2 mm Case Thickness
HUAWEI Watch GT 3 weight
35 g Approx. (without strap)
HUAWEI Watch GT 3 strap
HUAWEI WATCH GT 3 42 mm
1.32 inches3
466*466 pixels AMOLED Colour Screen
10.2 mm case thickness3, approx. 35 g (without strap)
20 mm strap width
HUAWEI Watch GT 3 inch
1.43 inches AMOLED Colour Screen
HUAWEI Watch GT 3 Case
11 mm Case Thickness
HUAWEI Watch GT 3 weight
42.6 g Approx. (without strap)
HUAWEI Watch GT 3 strap
HUAWEI WATCH GT 3 42 mm
1.32 inches3
466*466 pixels AMOLED Colour Screen
10.2 mm case thickness3, approx. 35 g (without strap)
20 mm strap width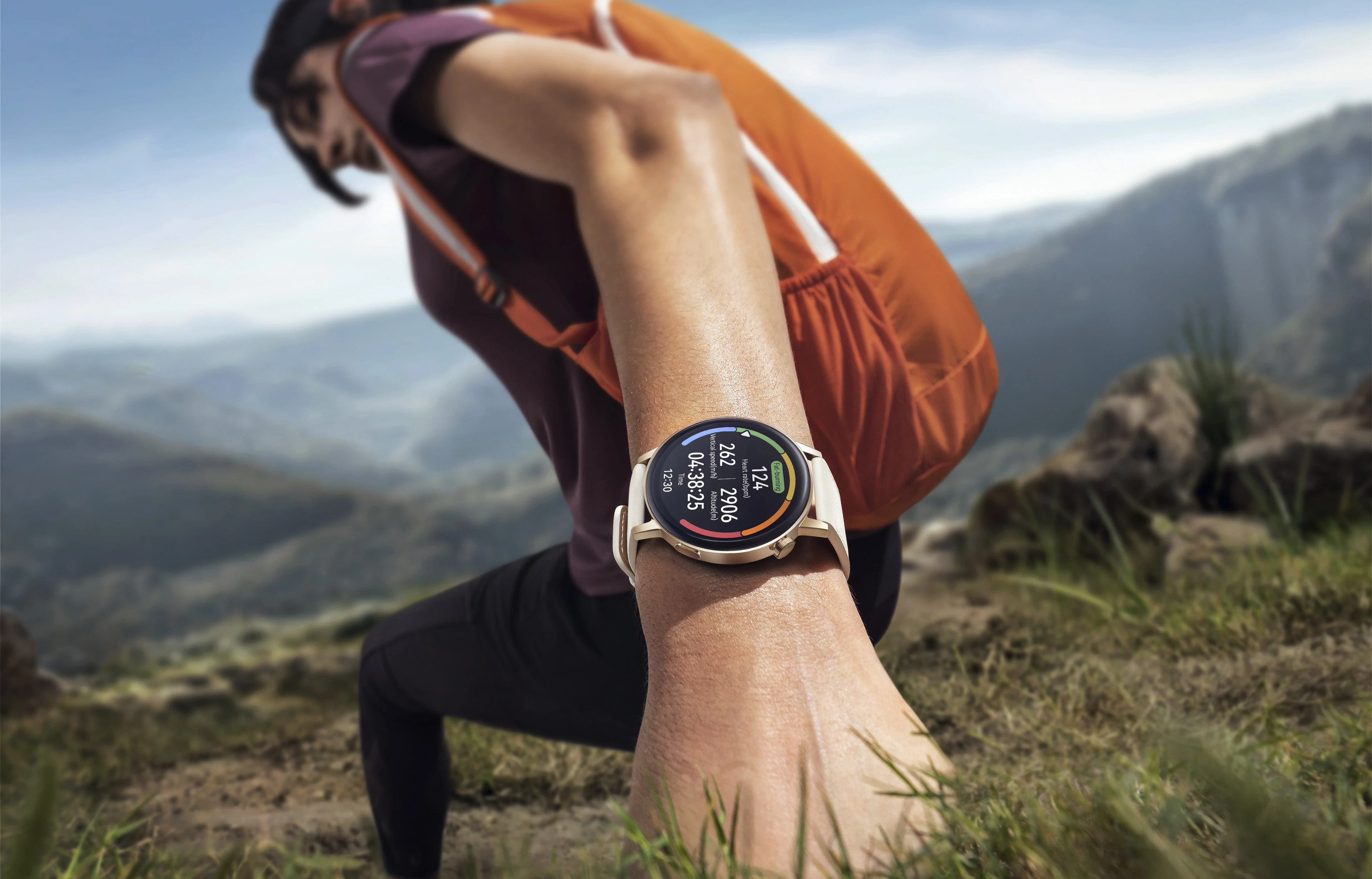 Let the Gains Begin
Prepare for the Unexpected
The watch tells the time of sunrise and sunset every day, supports different moon phases display and keeps you informed of tidal changes in real time. The built-in altitude barometer monitors the current air pressure in real time and alerts you in case of drastic changes before the onset of extreme weather conditions, adding an extra protective device for your outdoor adventures.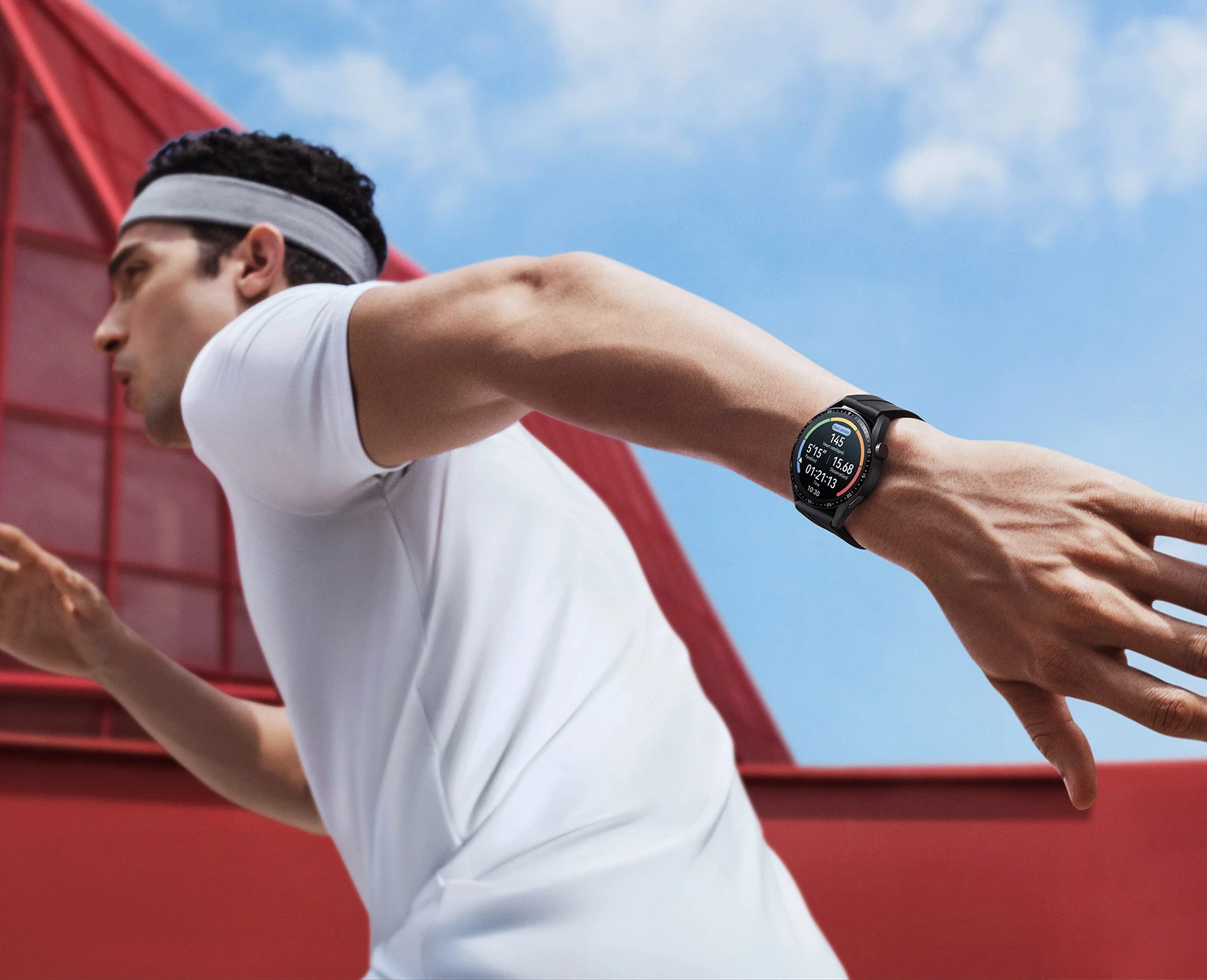 Your Personal AI Running Coach
The HUAWEI WATCH GT 3 can assess your athletic ability based on your historical running data, and provide you with a scientific and professional running plan6 for your daily running and race preparation, whether you are a beginner or an advanced runner, and provide you with full tracking guidance. During the training cycle, the training programme can be adjusted automatically and regularly based on the actual course execution and data feedback, helping you to improve your training efficiency and achieve your running goals with more ease.
Train to Be Pro
Based on monitoring indicators such as pace, heart rate and running distance, it intelligently evaluates the running index and training stress, as well as the training load, recovery level and recovery heart rate, providing professional training advice for you to better plan the training intensity and time to improve the quality of training.
Route Back Navigation
With accurate offline navigation, HUAWEI WATCH GT 3 offers Route Back feature that can guide you back when you lose directions. Like a seasoned guide, it gives voice suggestions on estimated arriving time, remaining distance and recommended routes when you are exploring new destinations. When the workouts are completed, it automatically generates travel routes on Huawei Health app, so you can share7 and invite your friends to join, or save them for future revisits.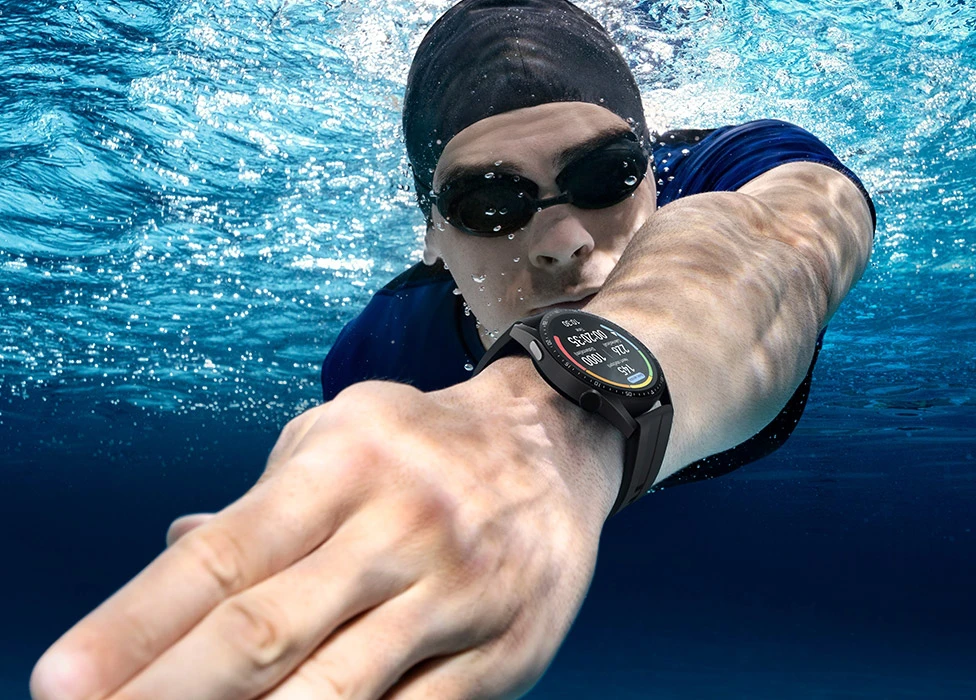 Cycling
Play Your FavouriteSupporting more than 100 sports modes like running, cycling, hiking, swimming8, jumping rope and skiing. Whether you're dipping in the pool or sweating it out on the field, you can enjoy your workout to the fullest. You can also use the watch to play music9, so that you can match your running time with an exclusive BGM to take the monotony out of exercise.
Yoga
Swimming
Ready, All Set
When exercising, the watch can be linked to different sports equipment and apps. Heart rate and other data from the watch can be synced with equipment like treadmills, ellipticals, rowing machines, etc., and you can sync the data with mainstream third-party sports apps via HUAWEI Health App, to help you evaluate and adjust your exercise status in time.
Watch Your Health
HUAWEI Watch GT 3 Sleep
All-Day SpO2 Monitoring
Blood oxygen saturation (SpO2) is one of the important vital signs that can reflect the oxygen supply of the body. HUAWEI WATCH GT 3 automatically provides 24-hour SpO2 level detection no matter when you are working, exercising or sleeping, which carefully protecting your health around the clock.11
HUAWEI Watch GT 3 oxygen
Better Habits, Better You
Time to get up, drink water, and exercise — the watch sets daily goals and offers thoughtful reminder to help you develop healthy habits. Form consistent sleep schedule to start the day early with energy.When feel tired, stand up, take a walk, breathe in fresh air and carry on with your fruitful day.12
HUAWEI Watch GT 3 Health overlay
All-Round, Non-Stop Care
The watch can keep track on your sleep to help you form sleep routine, monitor your heart rate, regulate your breathing and relieve tension when you are stressed. It also record your menstrual cycle as well as body conditions13 to put your mind at ease, so you can relax and enjoy life.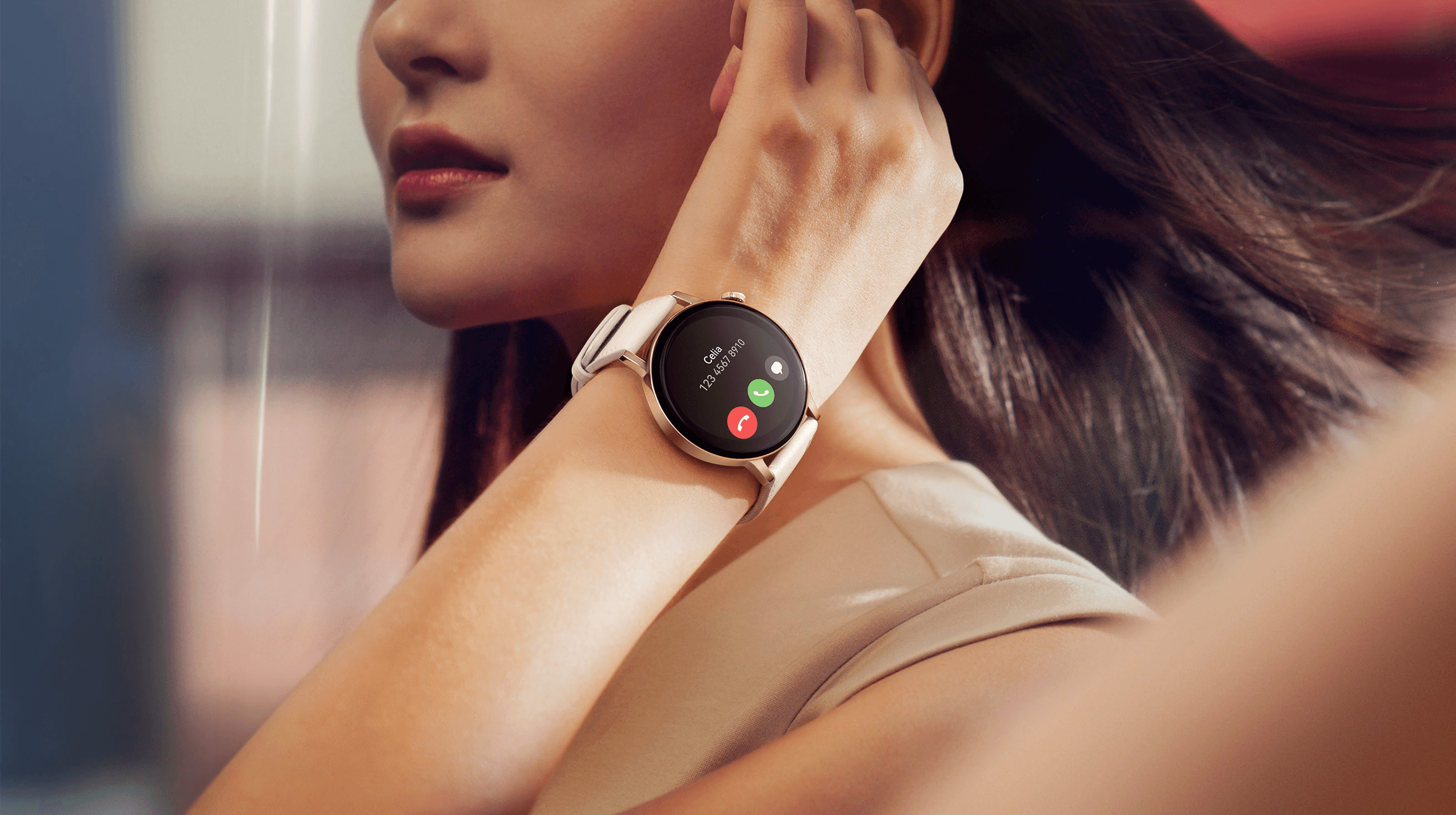 More Possibilities for Life
Make Calls on Watch
Connect HUAWEI WATCH GT 3 to your smartphone via Bluetooth when you are outdoor exercising, doing house chores or cooking, and take pleasure in the convenience of viewing call history,answering and rejecting calls on the watch.