LG Refrigerator Inverter Linear 509 Net Liter Digital with Distancer – BLACK Color – GN-F722HXHU Features
"How to keep our foods fresher and longer?"
"The solution is precise temperature control."
Even Cooling in Any Time
Steady, even temperature in every time is core indicator to freshness. LINEAR Cooling™ makes temperature fluctuation within ±0.5℃.
*Compared to the refrigerator with LG conventional Smart Inverter Compressor. Based on UL test comparing temperature fluctuation in time between LGE model B606S and B607S, according to LG internal test method.
Even & Fast Cooling in Any Where
LG DoorCooling+™ makes inside temperature more even and cool 35% quicker than conventional cooling system.
It significantly reduces the temperature gap between the inner part and the door side of the compartment.
*Based on UL test comparing door basket cooling time from 32°C to 5°C between LGE Non-doorcooling and doorcooling model of B607S, according to LG internal test method.
Hygiene FRESH+™
99.999% Fresh Air
The intelligent air filter can not only remove bacteria up to 99.999%, but also minimize bad odor in the refrigerator. In addition, you can keep your food items fresher in the cleaner condition.
Multi Air Flow
Fast & Even Cooling
Cooling air is supplied in every corner of refrigerator with multiple cooling air vent.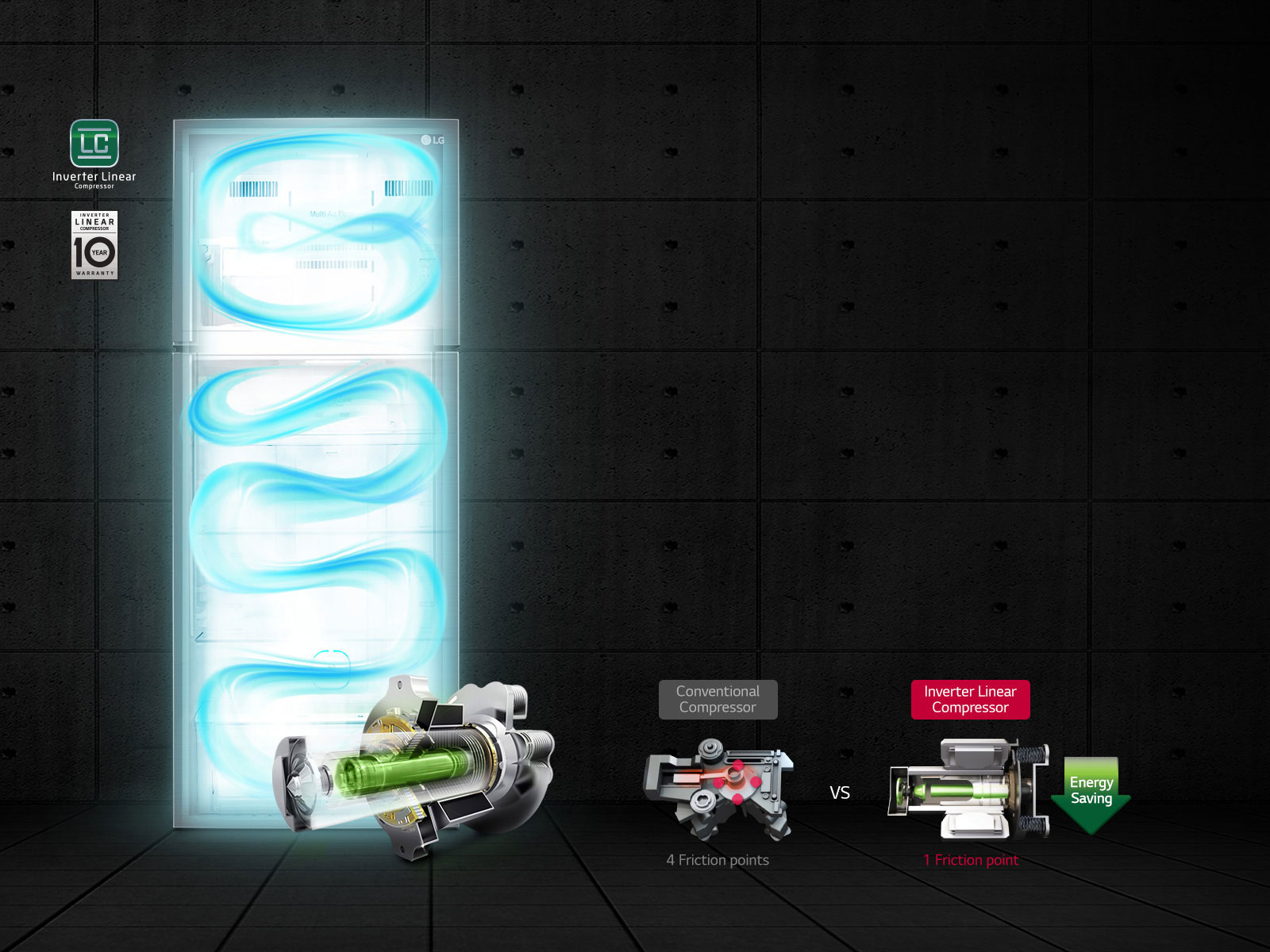 Inverter Linear Compressor
Efficient Energy Saving
Thanks to LG's Inverter Linear Compressor, ensuring market leading efficiency by using less components than conventional compressors. Hence, Inverter Linear Compressor has less friction points, making less noise.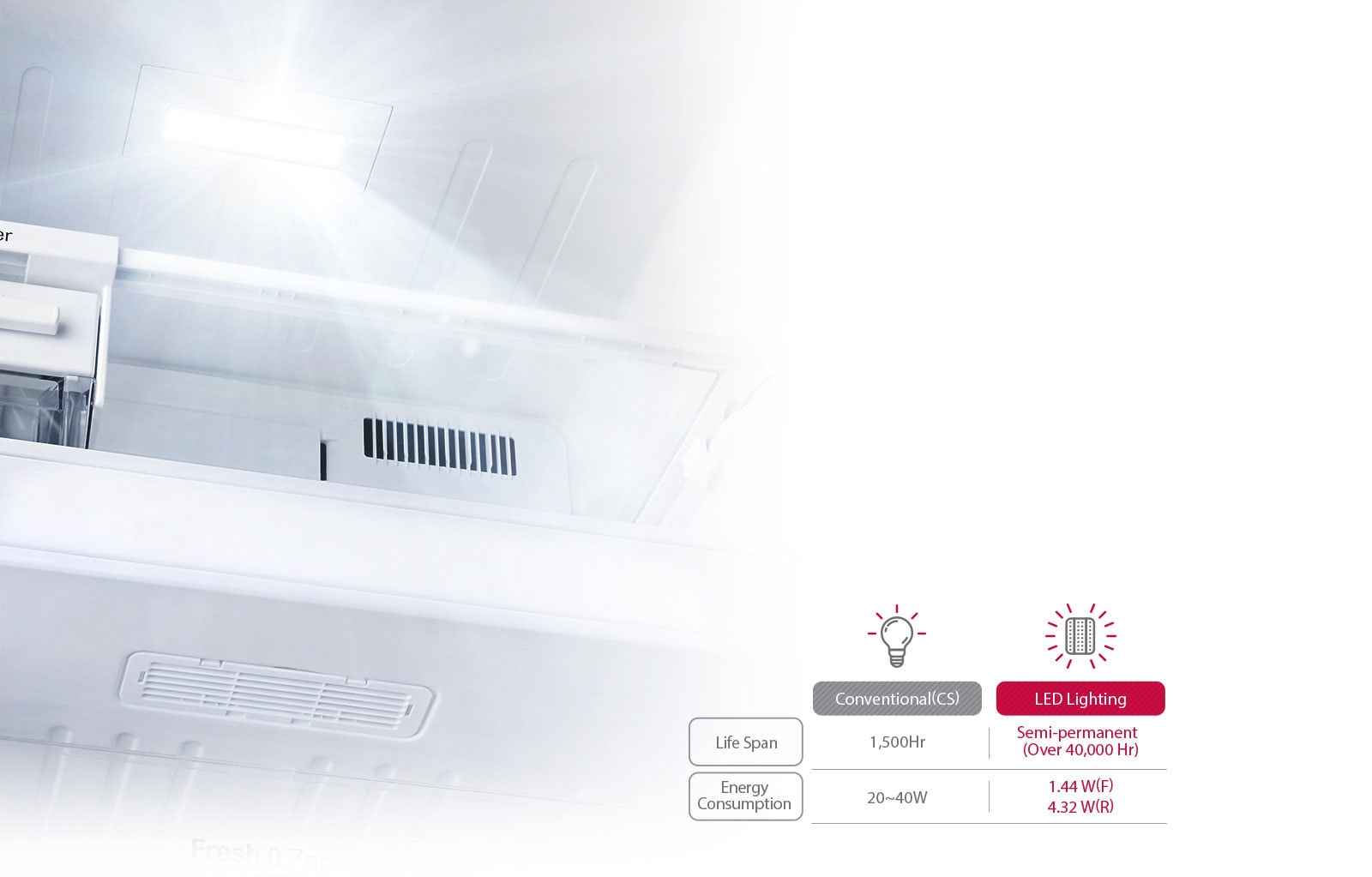 LED Panel Lighting
Energy Efficient & Longer Life Span
LED Panel Lighting is more energy efficient & has longer life span than conventional bulb lighting.
Moving Ice Maker
Easy Storage
You can easily take out and move the ice tray whenever you need more freezer space.
Smart Diagnosis™
LG's Smart Diagnosis™ is a fast and convenient technology for troubleshooting any issues. Simply call the LG Customer Service Helpline and place the smartphone on the appliance. The appliance communicates with a computer that produces a diagnosis within seconds and provides an immediate solution.