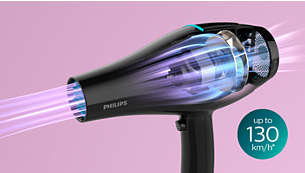 Fast drying, powerful AC motor
Philips Pro hairdryer has a high performance AC motor developed for the professional market. It generates up to 130 km/h* of air speed for fast and effective results.
2100W of fast, high performance drying power
This 2100W Pro hairdryer creates a powerful airflow. The resulting combination of power and speed makes your drying and styling experience quicker and easier.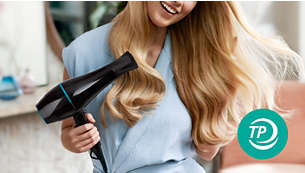 ThermoProtect temperature setting
The ThermoProtect temperature setting provides the optimal drying temperature and gives additional protection from overheating the hair. With the same powerful airflow, you will get the best results in a caring way.