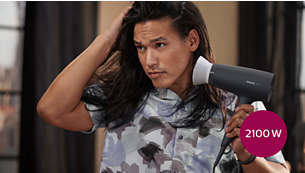 Powerful drying with 2100W
This 2100W hair dryer creates powerful airflow for beautiful results every day.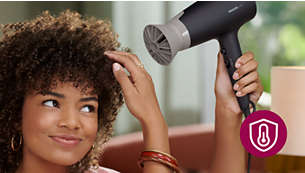 ThermoProtect attachment
The uniquely-designed ThermoProtect attachment powerfully mixes warm and cool air for everyday care. It drops the temperature by 15°C while still drying your hair quickly.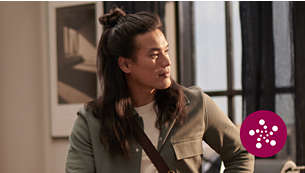 Advanced ionic care for shiny, frizz-free hair
This powerful ionic system generates up to 20 million ions* per drying session, intensifying your hair's shine. So you can enjoy glossy, frizz-free hair.