Take it to the next level of organization and convenience with the refrigerator that maximizes the use of space.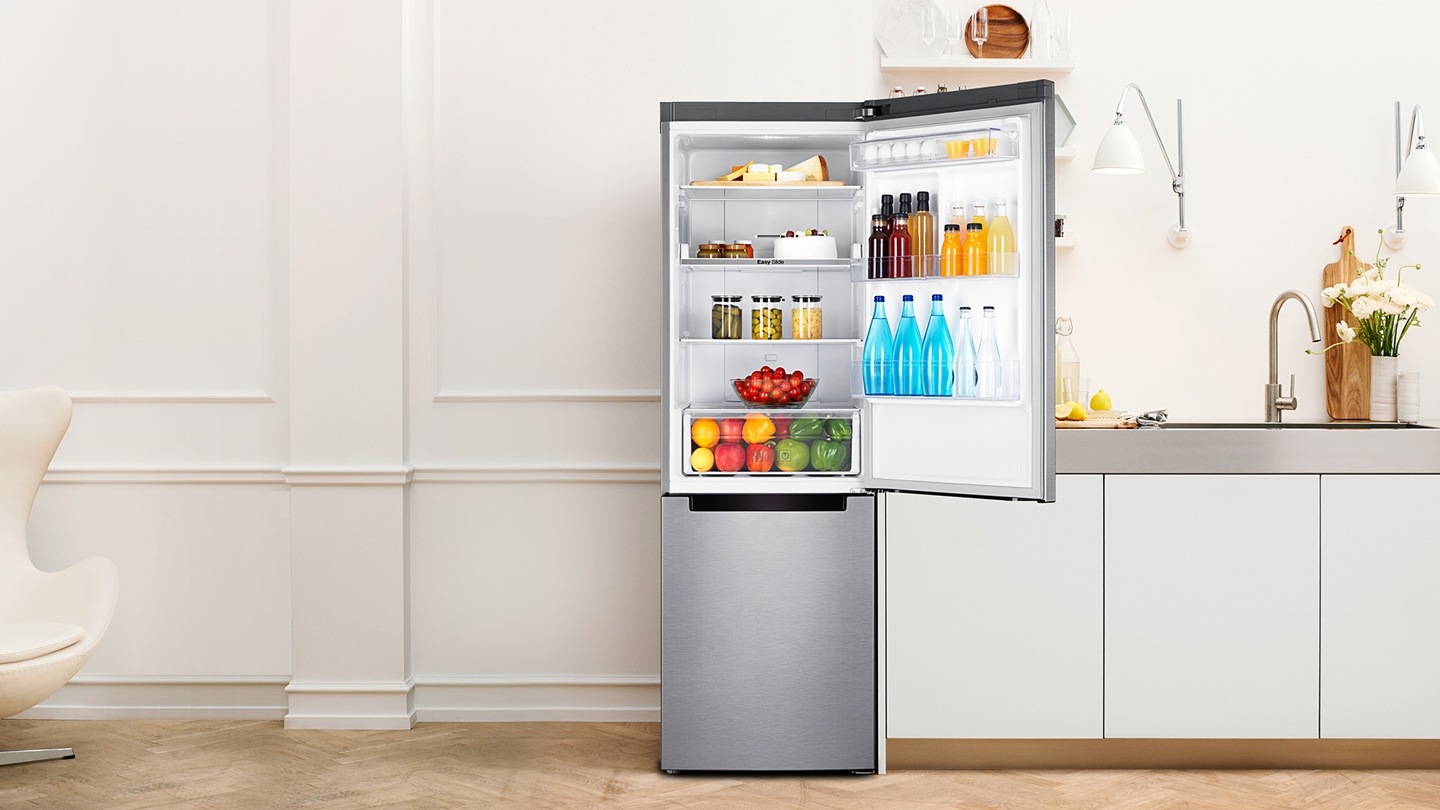 Evenly cools every corner
The All-around cooling system cools the refrigerator evenly
from top to bottom. The cold air is injected by multiple blowers arranged on each floor so as to maintain a constant temperature and ensure the freshness of the food.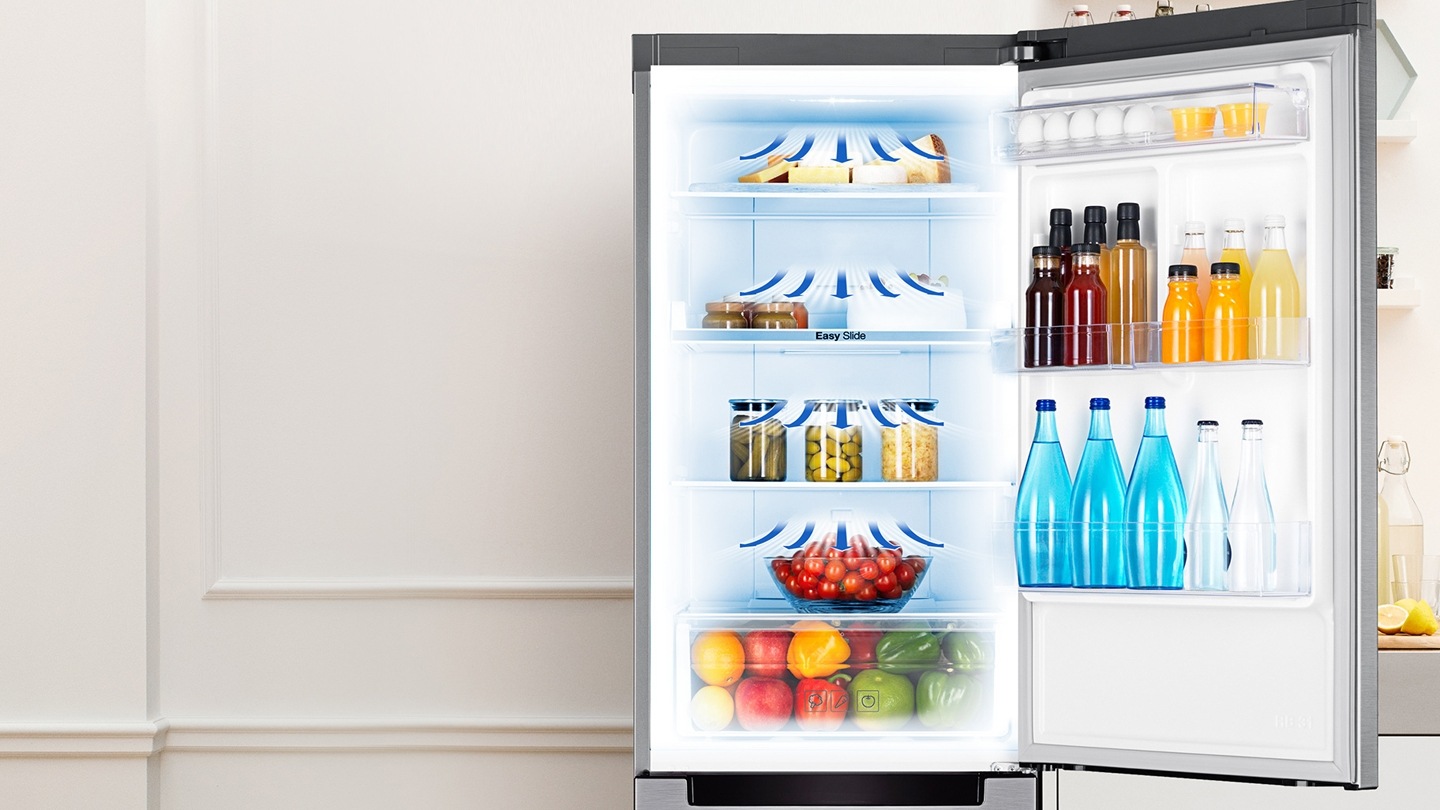 Space for bulky products
A large, very convenient container inside the door allows you to safely store bulky products. You store the big cartons of milk or juice and two rows of bottles or cans. This large bin frees up space on the shelves, in addition to being very practical for parties!
Full Open Box (freezer)
A large opening facilitates the organization and removal of products while optimizing the storage space.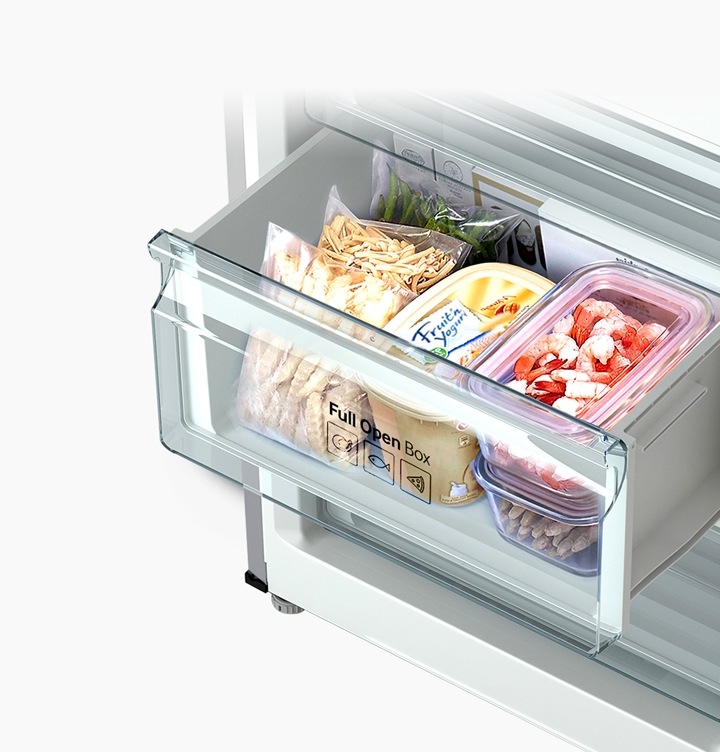 LED lighting
LED lamps brightly illuminate the interior of the refrigerator without compromising the cooling performance.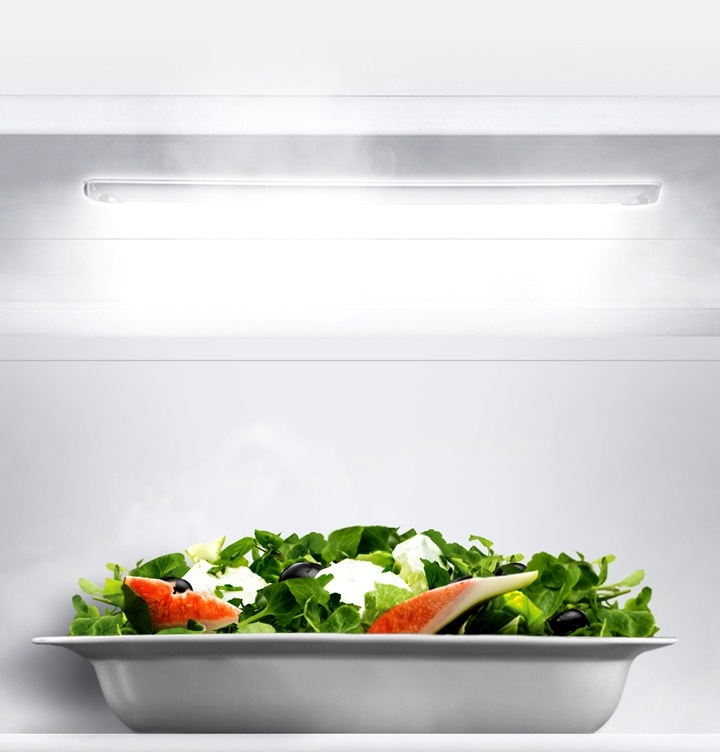 Digital Inverter Compressor
The Digital Inverter Compressor automatically controls its speed according to the cooling requirement of the 5 levels. This saves energy, reduces noise and guarantees optimum wear resistance. It is for this reason that it is covered by a 10 year warranty.
Never defrost again
Samsung's True No Frost feature provides consistent cooling to eliminate the formation of frost and ice. You can now preserve the freshness and nutritional quality of all your perishable foods. In addition, thanks to a uniform temperature, the True No Frost function reduces the energy load, which increases the service life of the cooling system.