The NoFrost freezer with energy efficiency class A ++ and TouchControl: offers comfortable operation via sensor fields and makes defrosting unnecessary.
Energy efficiency class A ++: cools very economically.
NoFrost: prevents ice formation and makes defrosting unnecessary. That saves you a lot of time and energy.
TouchControl operation: comfortably set the temperature via the well-arranged sensor fields.
Temperature alarm: goes off when the temperature in the freezer compartment rises.
Soft Closing door: the door closes automatically and softly from an opening angle of 20 ° or less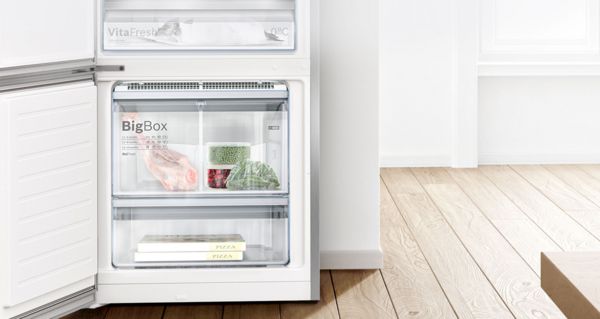 Protection for frozen food.
Freezing foodstuffs in the conventional way offers no guarantee that they will remain frozen for a long time. With the SuperFreezing function, products are protected against defrosting as soon as the freezer is opened to place new products. Save energy with the automatic freezing function, which switches the freezer back and keeps the desired temperature constant as soon as it is reached. Good for food. And for your energy consumption.
Plenty of room for large frozen products in the BigBox drawer.
An extra deep freezer drawer for effortless storage of all your frozen products. Very suitable for large boxes, such as pies and pizzas. Whether you want to get everything for a children's party at home or freeze a wedding cake – there is always plenty of room in the BigBox.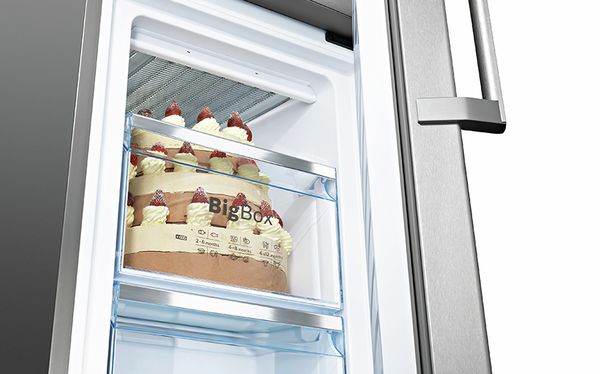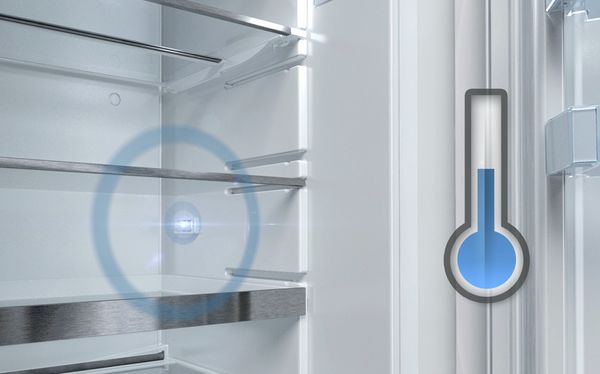 FreshSense: the perfect climate.
Thanks to the perfect climate, your foodstuffs maintain the ideal consistency: for example, ice never becomes too hard or too soft. A constant temperature is crucial for better freshness and taste. The FreshSense sensors measure and control the temperature in the refrigerator and freezer room. The result: always a constant temperature in the refrigerator, regardless of the outside temperature.
Never defrost your fridge again.
Manual defrosting of a refrigerator can be a tedious and time-consuming job. Our new freezers with NoFrost save you a lot of time and effort. The innovative NoFrost technology transports heat and moisture from the freezer to an evaporating disc that stops ice formation. Condensate is conveniently led outside so that it can evaporate outside the fridge. This way ice formation will not get a chance and the fridge no longer needs to be manually defrosted.