Lg Refrigerator Instaview 508 Liter Water Dispenser Door In Door Black Steel Model GC-X22FTQEL Features
Maximized capacity, uncompromised size
The refrigerator you choose needs to fit in your kitchen's alcove, so make sure you check its size. The new Slim French Door fridge is 835mm in width, less than conventional French door refrigerators, and easily fits in most kitchens.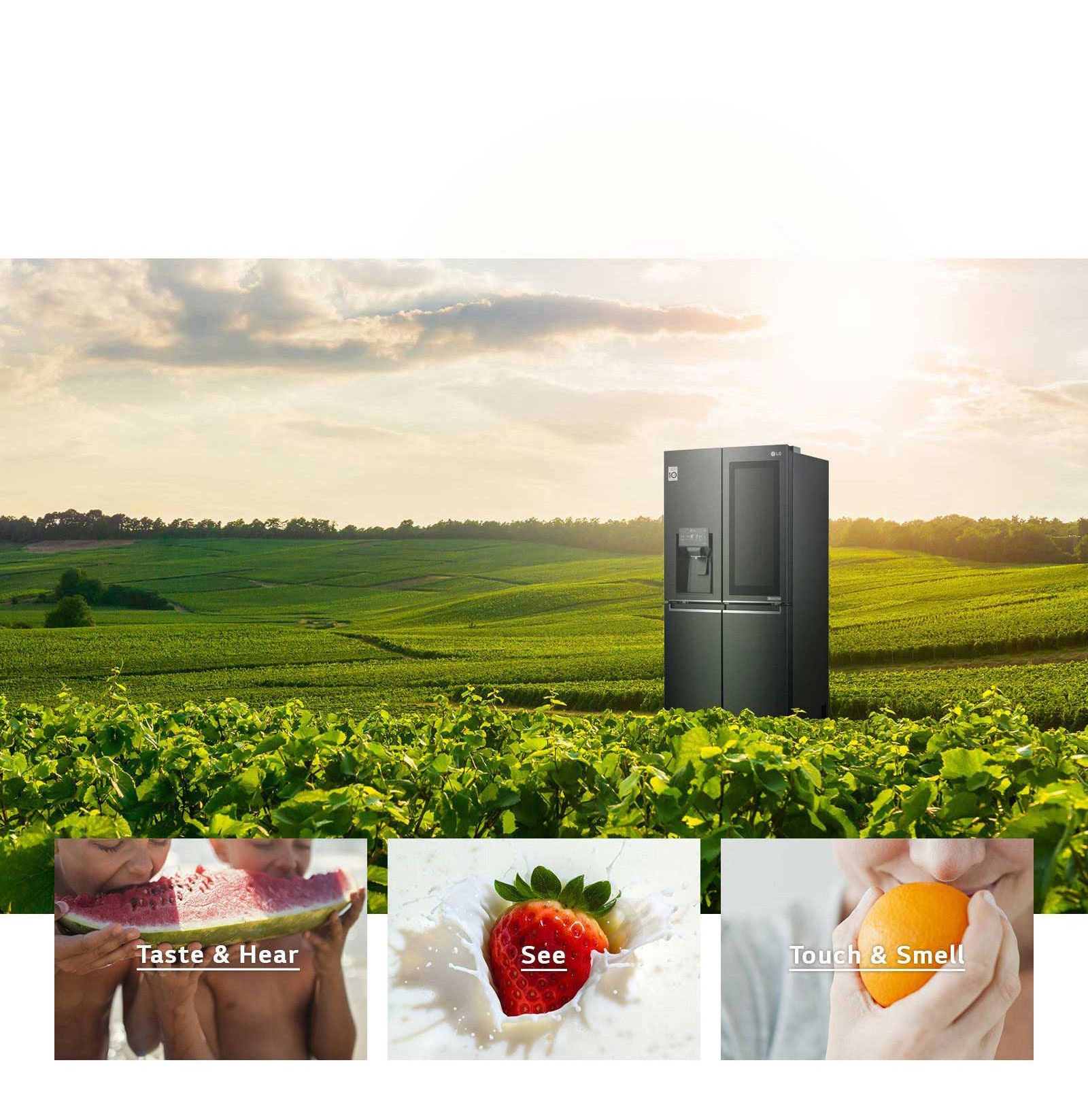 NatureFRESH™
Delight your senses with NatureFRESH™
Juicy fruits, succulent salads, and vivid vegetables. Keep your food NatureFRESH™ to look and taste their best.
DoorCooling⁺™
Faster Cooling for Stored Door Items
The air vents located at the front of the fridge help maintain temperature to keep your food fresh.
LINEARCooling™
Keep Food Fresher for Longer
The LG LINEARCooling™ helps maintain the appearance and taste of fresh products for longer by reducing temperature fluctuations.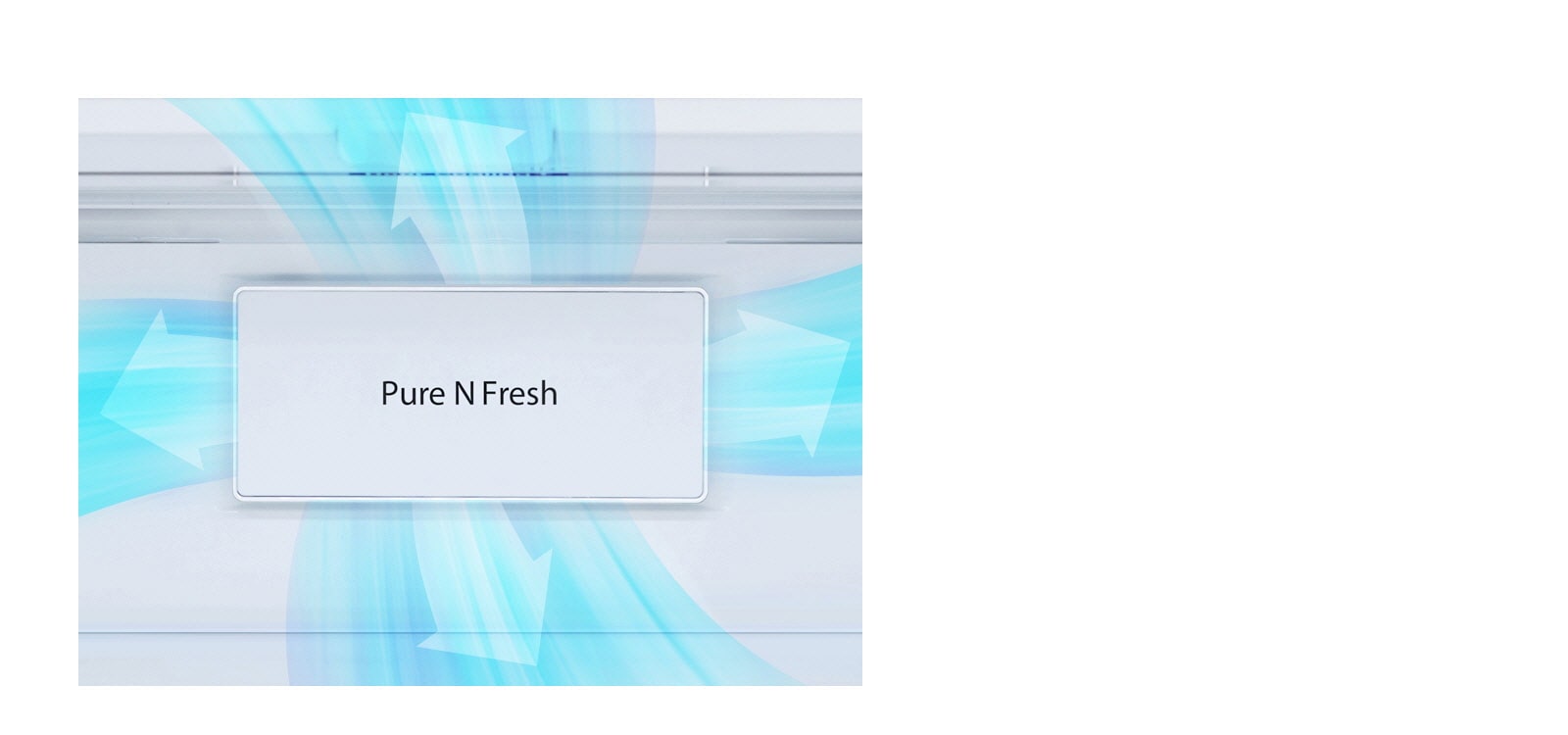 Goodbye Fridge Odour
Thanks to the dedicated fan filters, Pure N Fresh air purification system deodorises and recirculates air for a pleasant fridge aroma.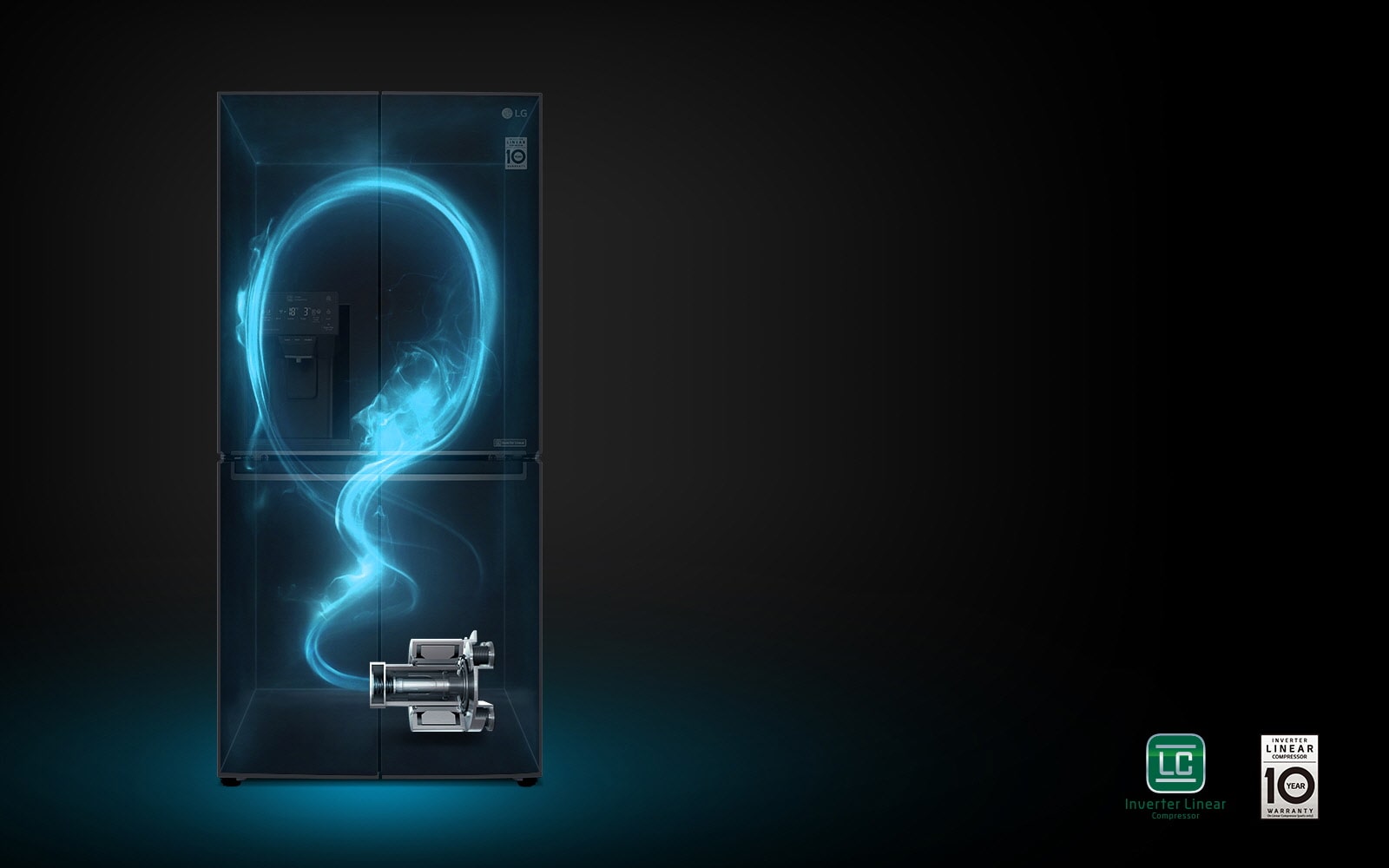 Inverter Linear Compressor
10 Year Warranty On Linear Compressor
LG Inverter Linear Compressor has less noise than conventional compressors thanks to LG's advanced technology. It also saves more energy and provides higher reliability and greater durability with a 10 years* parts warranty on the compressor.
*10–year Warranty on Inverter Linear Compressor (Part only).
Smart Storage System
Ultimate Convenience to Your Kitchen
This modern French door fridge is an entertainer's delight with innovative storage options such as a folding Shelf that can be self-folded for storing taller items and the Slim SpacePlus™ Ice System that is built into the fridge door so you can utilize your whole top shelf.
Retractable Shelf to Store Tall items
You can adjust your shelf by sliding it back when you are storing tall and bulky bottles or pots.
Slim SpacePlus™ Ice System
The Slim Indoor Icemaker creates space
Our innovative ice maker system is built in the fridge door to give you wide open shelf space whilst still allowing for storage on the door.
Remotely Adjust Your Fridge Settings
With a compatible smartphone and LG SmartThinQ™ app, you can remotely adjust temperature settings so your fridge is ready to accommodate a large shopping spree.*
*Compatible smartphone with Android 4.1.2 (JellyBean) or later or iOS 8 or later required for LG SmartThinQ™ app. Phone and Home Wi-Fi Data connection's required.
DIMENSIONS