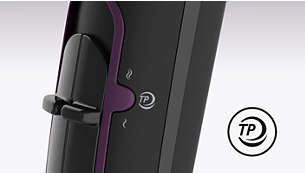 ThermoProtect temperature setting
The ThermoProtect temperature provides the optimal drying temperature and gives additional protection from overheating the hair. With the same powerful airflow, you will get the best results in a caring way.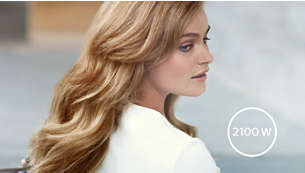 Professional 2100W for perfect salon results
This 2100W professional hairdryer creates a powerful airflow. The resulting combination of power and speed makes drying and styling your hair quicker and easier.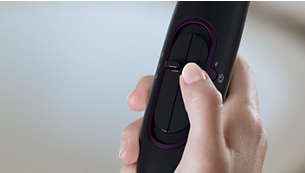 Six flexible speed and temperature settings for full control
The speed and heat required can be easily adjusted to create the perfect style. Six different settings ensure full control for precise and tailored styling