4D Hot Air: even heat distribution for perfect results – on any level.
AutoPilot 10: every dish is a perfect success thanks to 10 pre-set automatic programmes.
TFT display control: easy-to-use thanks to the control ring with full text and symbols.
EcoClean Direct: almost no cleaning is necessary thanks to a special coating of the rear wall that automatically absorbs grime.
Flap door with SoftOpen and SoftClose: the oven door opens and closes especially gently and quietly.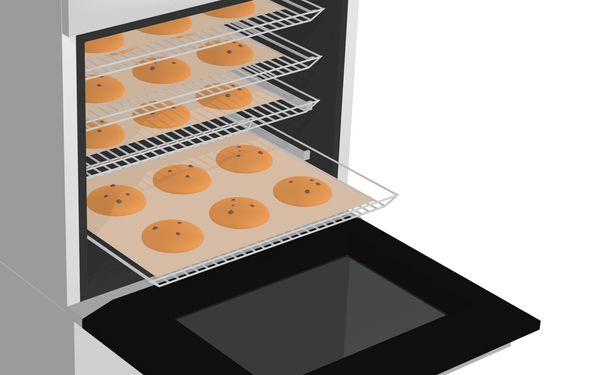 Evenly baked results – on any level.
With 4D hot air the heat is evenly distributed on every level. Thus, food can be placed on any shelf level from one to four and the results will be consistently perfect. And that's not all: You can also bake and roast on up to four levels simultaneously, for reliable results from top to bottom.
Automatic cooking made easy.
With AutoPilot 10 you can cook your meal to perfection. After placing the dish in the product, set – out of 10 – the appropriate automatic program in the display menu. Just add the weight of the dish and press "Start". AutoPilot then takes over and determines the cooking mode, temperature, and cooking duration. It even switches off the program towards the end of the cooking time. As some dishes with the AutoPilot require the use of ovenware with a lid, the interior walls also stay clean. Cooking couldn't be simpler.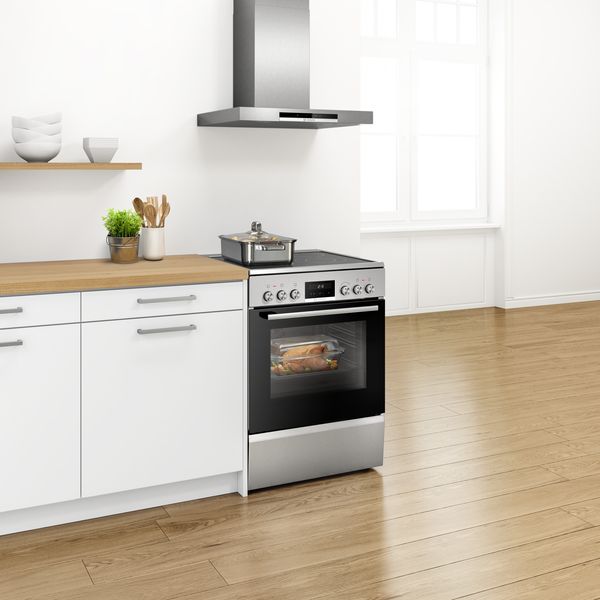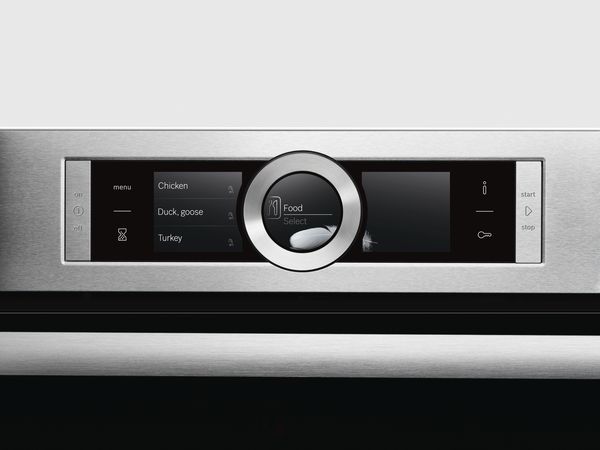 Easy to operate TFT-touch display.
Our intuitive control ring makes cooking easier than ever. With a small turn of the center ring, you can adjust any of your oven's settings with just one finger. You're supported by the TFT-display with clear text and directly selectable buttons. So you always have a perfect overview and easy control of your oven's functions.
EcoClean Direct: the energy-saving cleaning aid.
EcoClean Direct, the energy-saving cleaning aid, makes oven cleaning easy. A special coating of microfine ceramic spheres on the interior oven walls breaks down grease spatters while you bake or roast – for the entire service life of the appliance. Saving you time and energy.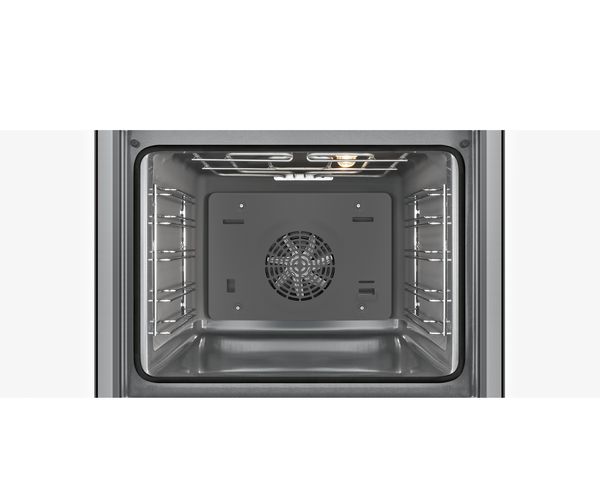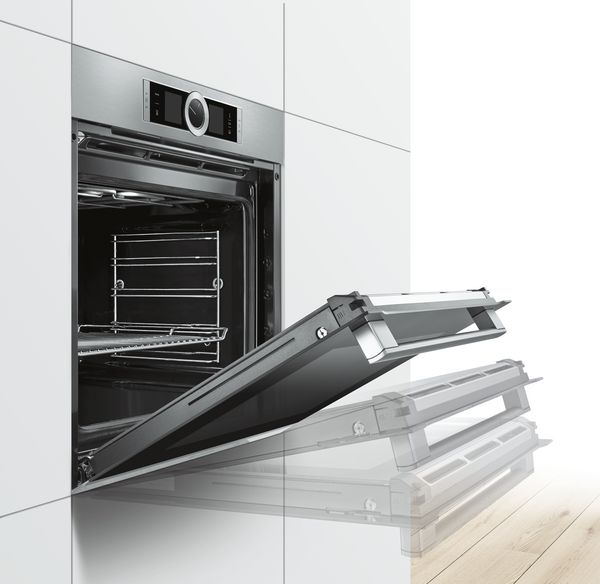 Gentle and soft.
Oven doors are now more convenient than ever: A special damping mechanism prevents oven doors from slamming shut. As you gently push the door shut, it stops just before closing and then shuts itself gently and quietly, thus guaranteeing a long life for both your oven and the oven door.
Fast pre-heating
Fast pre-heating, help the temp. rise quickly in the cavity.