Highlights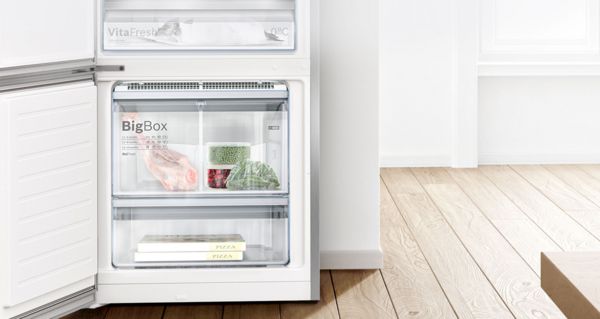 SuperFreezing: protection for pre-frozen food.
SuperFreezing protects frozen food from defrosting when adding new food to the freezer, and the new food freezes faster. Appliances with an automatic freezing function return to normal operation once the required temperature is reached. This prevents energy waste.
Protect chilled food with SuperCooling.
If the SuperCooling function is activated, food that's just been purchased is cooled more quickly. At the same time, it stops food already in the fridge from warming up. The temperature is lowered by pushing a button to 2°C at the lowest. To prevent unnecessary power consumption, the function automatically switches back after about 6 hours.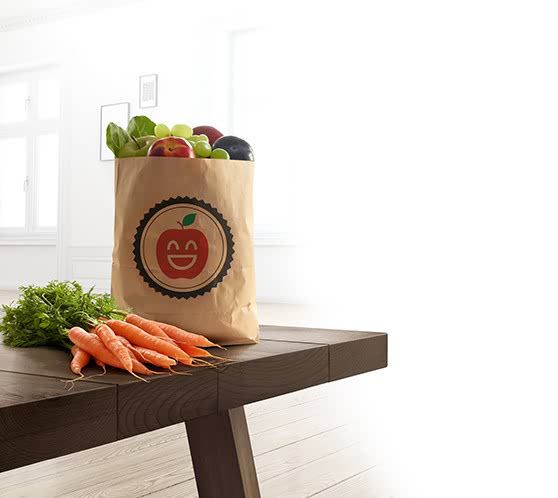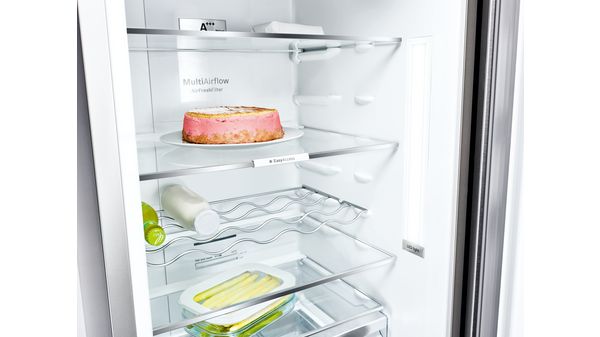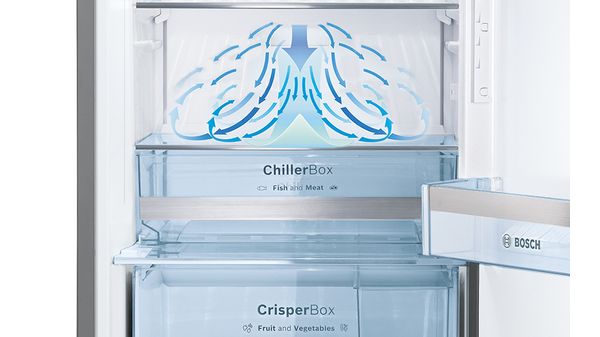 Multi Airflow System: even air distribution for longer freshness.
The fan-assisted MultiAirflow System causes gentle, even currents of cold air to emerge at all levels of the chilling and freezing area. Temperature fluctuations are minimised and cooling times reduced – which helps your foods retain their flavour for longer.
Lots of space for XXL frozen goods with the BigBox frozen food drawer.
An extra-deep frozen food drawer for practical stacking of frozen foods container or large frozen items like gateaux or pizzas. No matter whether you have to cater for a child's birthday or freeze a wedding cake – in the BigBox you will find enough space for large frozen goods.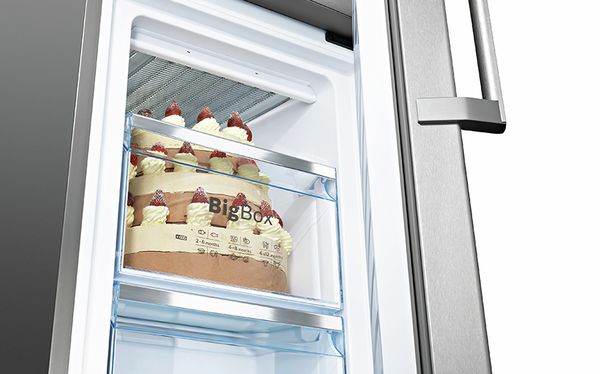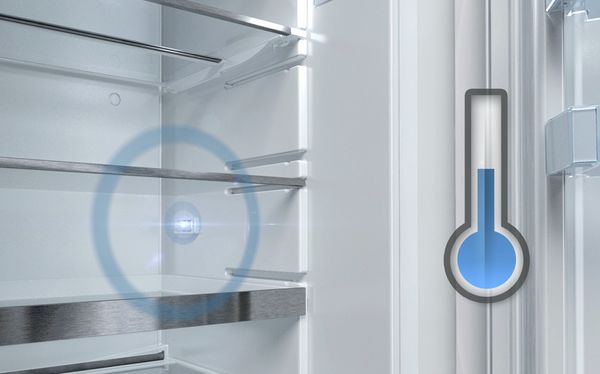 FreshSense: perfect storage climate.
Thanks to the optimum storage conditions, your food preserves an ideal consistency; ice cream, for instance, is neither too soft nor too hard. A constant temperature in the fridge interior is a decisive factor in achieving more freshness and flavour. FreshSense sensors constantly monitor and control the ambient, fridge and freezer temperature. A constant temperature inside the fridge, independent of the outer temperature, is the result.
NoFrost: Save yourself some time.
With a NoFrost model, the humidity in the air is collected on the central fin evaporator rather than building up in the applicance or on the foods. This chiller, which draws the wamth out of the freezer area, automatically defrosts from time to time. The resultant condensation is taken to the outside and evaporated using the compressor warmth in a special collecting pan. This lowers humidity in the appliance, which means that almost no ice forms. So you don't need to worry about defrosting any more.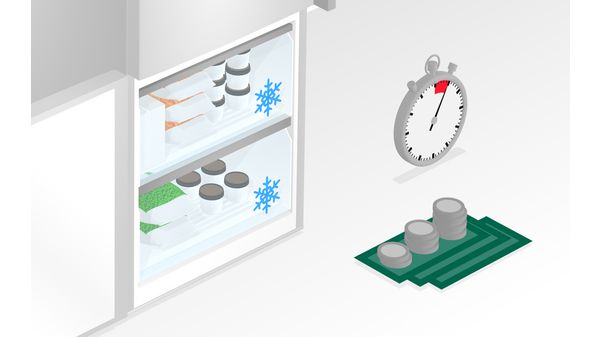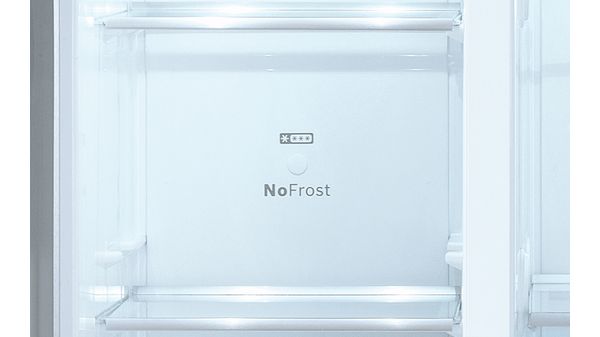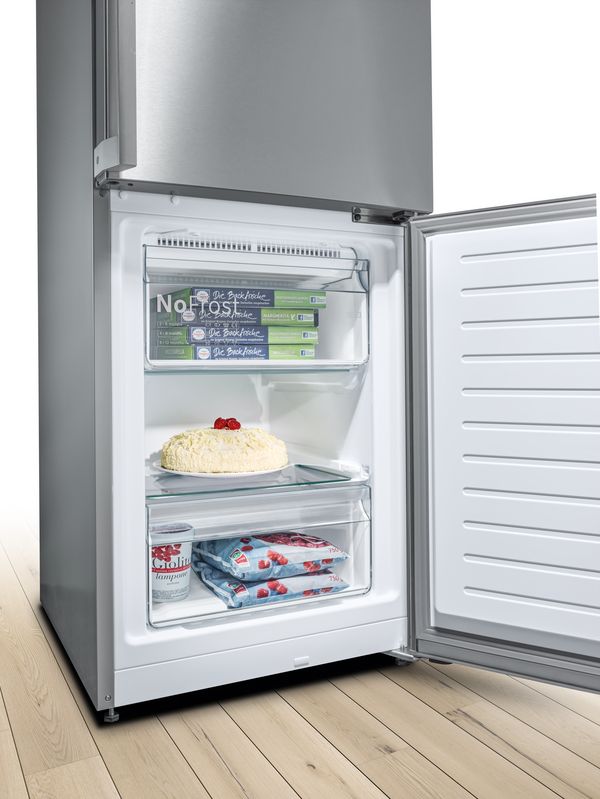 Full flexibility in the freezer area.
You can remove all the safety glass shelves in the freezer area really easily to create more space – to store a multi-level cake, for example, or a whole turkey. Large foods such as a family-sized pizza can be stacked on the glass surfaces without any problem.
Fresh air without bacteria: the airfreshFilter
The airfreshFilter with antiBacteria actively neutralisies odours inside the refrigerator and filters out bacteria. Unpleasant substances from foods with intensive odours are absorbed, and the air remains clean and fresh – without replacing the filter for the life of the appliance.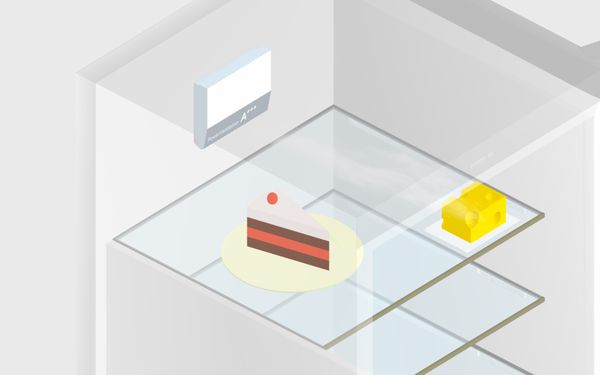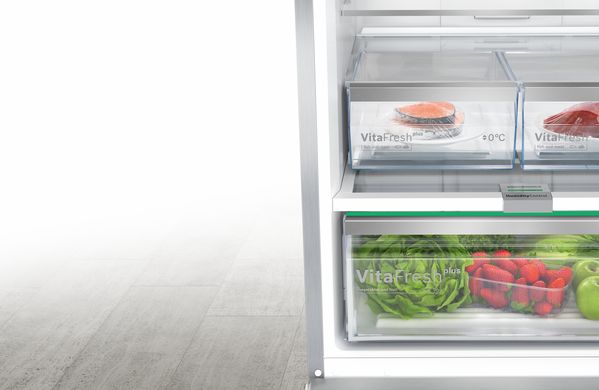 VitaFresh plus freshness system
VitaFresh plus guarantees optimum storage conditions at around 0°C for all fresh foods. For fruit and vegetables, there is the extra-large drawer with a slider control for regulating the humidity inside. Low humidity guarantees that fruit stays fresh and crisp for longer, while vegetables or mixed contents benefit from higher humidity, preserving vitamins and aromas. Additionally, two separate drawers allow hygienic storage of fish and meat without any transfer of odours. Both are fully removable, providing flexibility for additional space. The cold air circulating in this area is also convenient for cooling bottles quickly.
LED light: keeps the contents of your fridge in the spotlight.
LED lights bring a completely new lighting concept to fridges, guaranteeing even, glare-free interior illumination. LED lights use less electricity than conventional fridge lights and last an (appliance) lifetime.