ProPuree – simply made by yourself.
Mashed potatoes, peas or even fruit purees simply taste best homemade. Especially when prepared with the ProPuree tamper head is easier and more convenient than ever.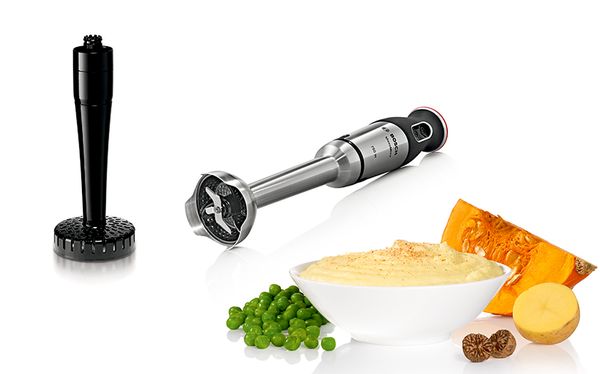 Homemade with universal shredder and whisk attachment.

Homemade tastes best. The universal shredder processes ingredients such as herbs, nuts, meat and onions in no time. With the whisk, you can whip up egg whites and whipped cream, as well as prepare batter or desserts. The accessories are dishwasher-safe and ready to use quickly.