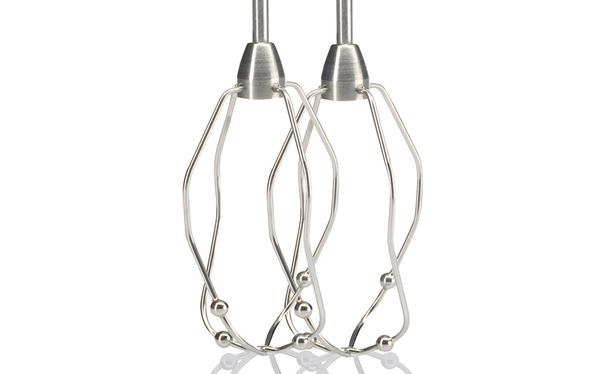 FineCreamer — makes more from cream.
Adding more volume to culinary ideas. The innovative FineCreamer beating whisks are fitted with little balls to inject more air into the processed mixture. The result is airier doughs and creams, and more egg white and cream in less time.
SoftTouch — perfect hold.
The ergonomic design and the special shape of the handle, with non-slip SoftTouch coating, ensures that the appliance is much more comfortable and safer in the hand.