LG Refrigerator Inverter Linear 475Liter Silver Stainless Color – GN-C622HLCU Features
"How to keep our foods fresher and longer?"
"The solution is precise temperature control."
Even Cooling in Any Time
Steady, even temperature in every time is core indicator to freshness. LINEAR Cooling™ makes temperature fluctuation within ±0.5℃.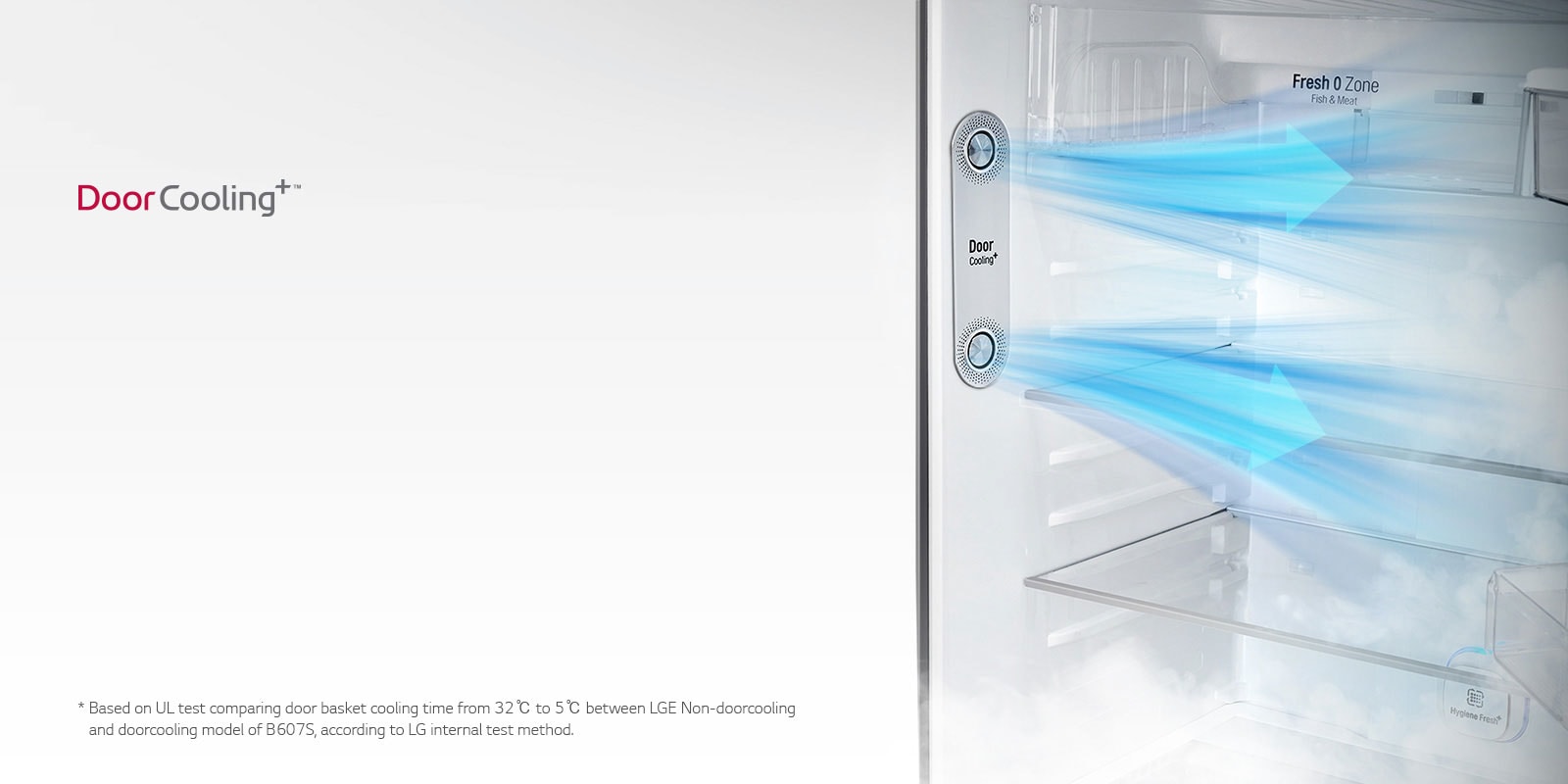 Even & Fast Cooling in Any Where
LG DoorCooling+™ makes inside temperature more even and cool 35% quicker than conventional cooling system.
It significantly reduces the temperature gap between the inner part and the door side of the compartment.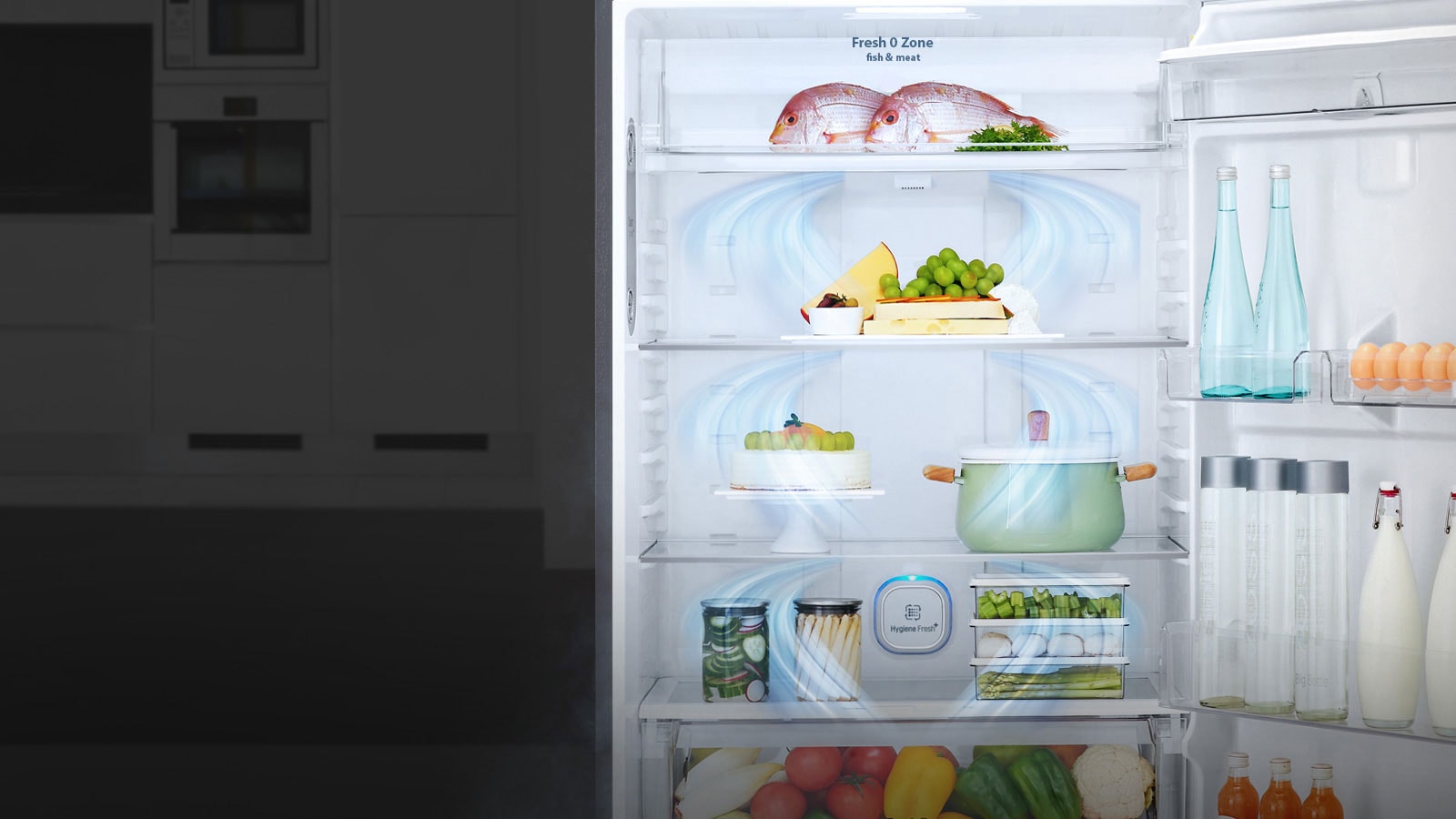 Multi Air Flow
Fast & Even Cooling
Cooling air is supplied in every corner of refrigerator with multiple cooling air vent.
Inverter Linear Compressor
Efficient Energy Saving
Thanks to LG's Inverter Linear Compressor, ensuring market leading efficiency by using less components than conventional compressors. Hence, Inverter Linear Compressor has less friction points, making less noise.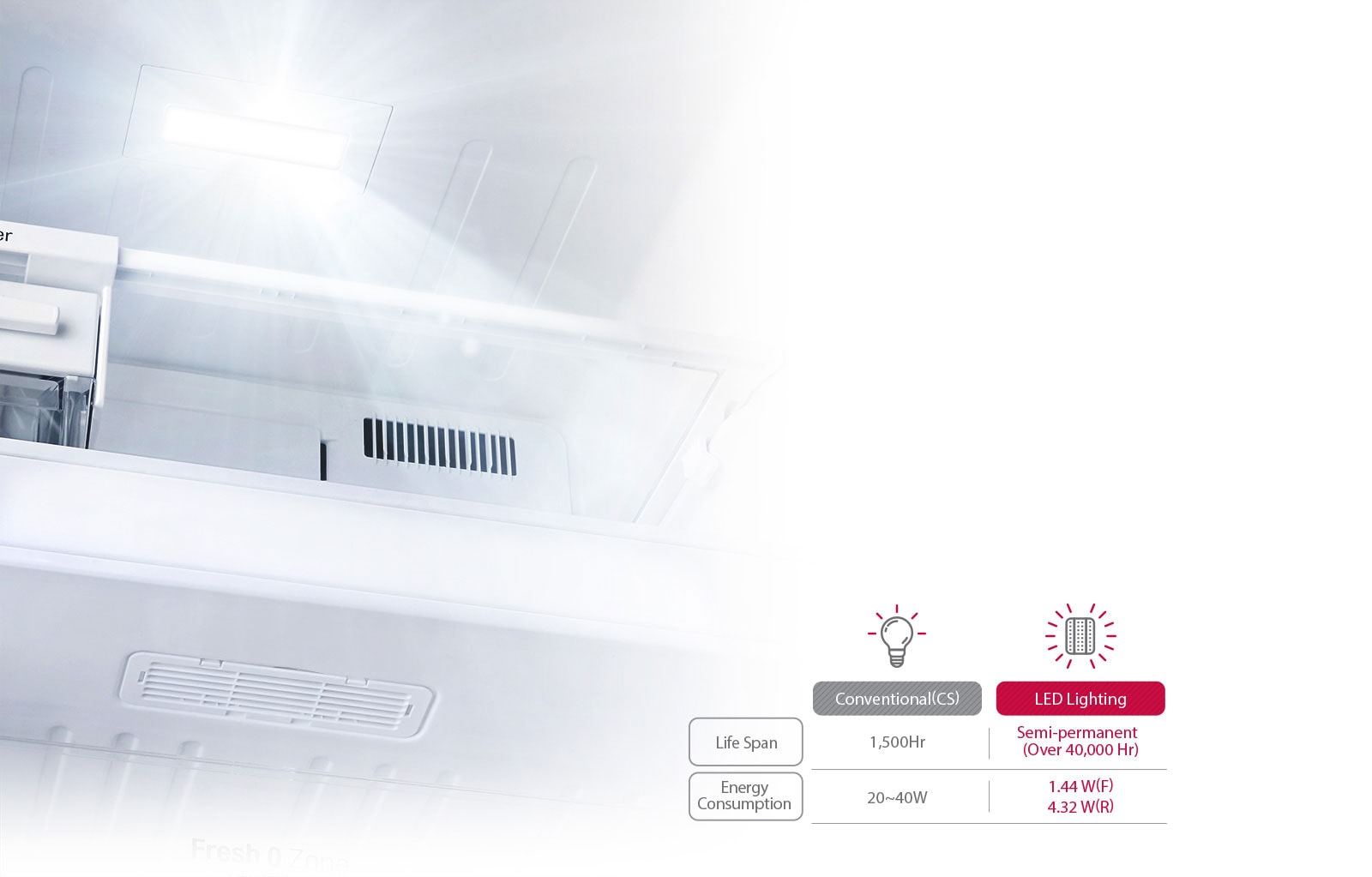 LED Panel Lighting
Energy Efficient & Longer Life Span
LED Panel Lighting is more energy efficient & has longer life span than conventional bulb lighting.

Moving Ice Maker
Easy Storage
You can easily take out and move the ice
tray whenever you need more freezer space.